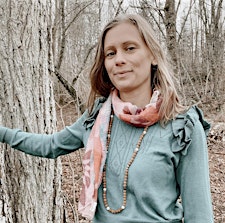 Yogistic Health (Elin Starrin)
Welcome!

My journey started in 2009 when I tried yoga for the first time and found that it helped to release tension in my back. The more I was practising yoga the deeper and more valuable it became to me. Today yoga helps me to maintan self-love and above all to be connected to all my senses in my day-to-day life. 

During a long trip to India I learned about Ayurveda in School of Ayurveda & Panchakarma and practised yoga in the Sivananda Ashram. Back in Sweden I learned about nutrition, coaching and yoga teaching. Today I offer online courses in yoga and personal growth and also hold classes, workshops and retreats in real life.

I enjoy all kinds of yoga and meditation, but I have particularly embraced the softness from the yoga practice, which gives room and time for deep breathing, body awareness and relaxation.
Sorry, there are no upcoming events