Description
New business models with Virtual/Augmented Reality
Get a chance to try VIVE and discover virtual reality beyond imagination!
VR/AR will revolutionize how we produce and consume information. This workshop aim to inspire and to create a better understanding of how VR/AR can be used to create new opportunities.
In this half-day session we will work in smaller groups with ideation, service design and concept development. We will focus on what impact the AR and VR technology might have on the future of retail asking ourselves:
How can VR/AR technology be used to further enhance current business models,
and create products and services that generates new revenue?
For further inspiration to this awesome workshop we'll use real world cases on how to use VR/AR technology in retail.
And.. as if that wasn't enough we'll also throw in a pair of VIVE for you to play around with.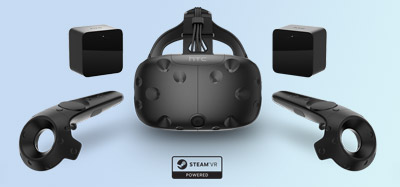 Request your seat today!
IKEA VR Experience on Steam
Explore and interact with an IKEA Kitchen in Virtual Reality! Where you can walk around freely, open drawers and put your vegetable peelings in the waste sorting station. You can even enjoy the visual impact of different material finishes and experience things from a child's point of view.
http://store.steampowered.com/app/447270/
VIVE - Discover virtual reality beyond imagination!
An exceptional partnership brought to you by HTC and Valve, uniting passion, talent, and innovation. Vive delivers on the promise of VR with best-in-class technology and content. Don't miss out on this great opportunity to try out HTC:s VIVE!
https://www.htcvive.com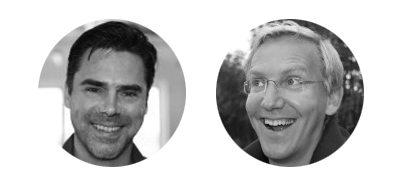 Meet James Palm and Per Sigurdson
Two creative technologists with vast experience from software and development of new services. Their field of interest lies on the challenges and opportunities that comes with the introduction of new technology and business models, and current focus is on helping organisations to combine creativity and technology in order to take advantage of the opportunities within digitization.
Request your seat today!

Organizer of Workshop: Virtual and Augmented Reality
We combine creativity and technology to swiftly transform ideas into realities on mobile, web and in the cloud. From the first idea to the implementation, we act as a software innovation partner for our clients around the globe always focused on bringing desirable, solid and viable solutions to the market.
We lead our clients through end-to-end projects and develop high-quality custom-built solutions across all mobile platforms, on web and in the cloud.
We started out as technology specialists within the Java and .NET environment.
We have added a true passion for creativity and today we offer highly skilled designers as well as specialists for mobile solutions, digital transformation, UX and software development from backend to front-end in all major technology stacks.
We have offices in Copenhagen, Malmø, Stockholm & San Francisco