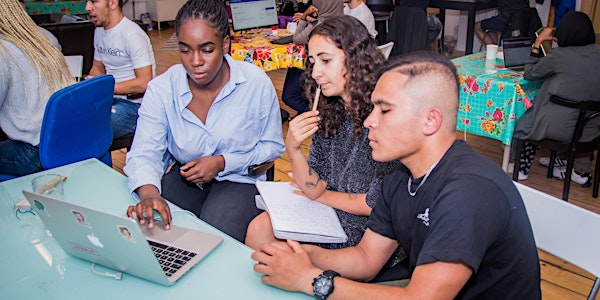 Webinar: Digital tools for citizen participation
When and where
Location
https://zoom.us/j/98464374174
Description
Welcome to a webinar where you will learn how to do successful citizen participation without face-to-face meetings!
Citizen participation processes such as PB (participatory budgeting) have become harder to implement beacuse of the COVID-19 pandemic. During the last weeks we have been contacted by many municipalities wondering how they can continue with their ongoing or future dialogues online. They are asking for concrete tools and advice, which is what we will focus on during this webinar.

At Digidem Lab and The Democratic Society(Demsoc) we've been studying some of the most innovative examples of citizen participation and we try to keep ourselves constantly updated about the ecosystem of digital tools supporting them. We use that international knowledge to pick the best solutions for each of the processes we work on, to adapt them to specific needs and make sure that going online doesn't mean compromising on the richness of your participation nor the diversity of people involved. Over the past few years, we've worked with several of the most popular digital participation platforms.

During the webinar we will give an introduction to the field of digital democracy with many concrete user examples from Paris, Helsinki, Barcelona, Gothenburg and Madrid. You will also get the oppurtunity to ask questions based on the needs your communities are facing right now!
About us
Digidem Lab is an independent democracy lab that supports municipalities and public institutions to implement inclusive citizen participtions processes. We study, test and offer internationally approved methods and digital tools to increase participation, especially amongst groups with least power in decision-making.

The Democratic Society is a non-profit organisation that supports governments, institutions and other organisations to involve citizens in decision making and to be transparent, open, and welcoming of participation. We actively design and facilitate spaces, places and processes, making use of a range of digital tools.

We are part of the Global PB hub, consisting of PB experts internationally with the aim of creating resources and research that will support PB implementers world-wide.

This webinar is the first in a series supported by the Hub.