Det här eventet har avslutats.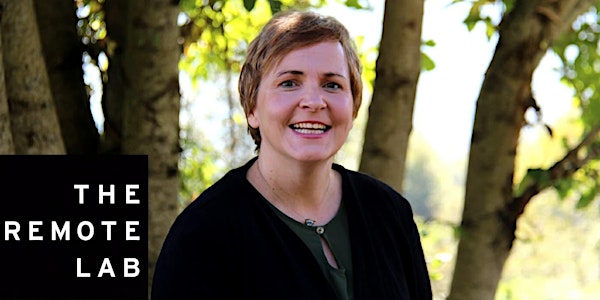 Weaving wellbeing into home working by focusing on self-care
Join remote work expert, Rowena Hennigan, to learn how to balance the challenges of home-working and personal well-being, day-to-day.
Eventdetaljer
Join us for a new Remote Session with Remote Work veteran and expert, Rowena Hennigan, to hear how she has learned through self-care to balance the challenges of home working and keep a focus on her own personal well being. Rowena will share a template with all participants to enhance self-care practices effectively, day-to-day.
***
We have limited entry to 35 participants to allow the best discussion - if you sign up after the 35 tickets are sold, you will be placed on a waiting list to attend the event.
***
Rowena Hennigan
Remote work educator | Founder of RoRemote | Remote work skills specialist
Rowena has been remote working since 2007, she is the founder or RoRemote and two other remote ventures. She has travelled extensively as a Digital Nomad, living in many countries. She is an avid snowboarder and scuba diver, a nature lover - she has been a vegetarian for over 30 years! She works with various Employee Assistance Programs to support positive habits and well being in remote and home working.
www.rowenahennigan.com
https://www.linkedin.com/in/rowena-hennigan/