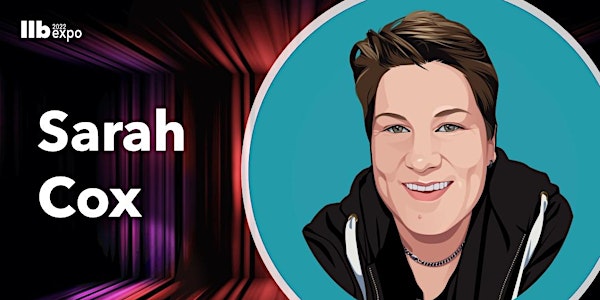 Virtual Production's impact on shaping Hybrid Events of the Future
Virtual Production's impact on shaping Hybrid Events of the Future
Tid och plats
Plats
Stockholmsmässan - Scen "Blackbox" 1 Mässvägen 125 30 Älvsjö Sweden
Eventdetaljer
Virtual Production's impact on shaping Hybrid Events of the Future
Scen: "Blackbox"
Tid: Tisdag 4 oktober kl 15:00-15:50
Sarah Cox is the Founder and Managing Director of Technical Business Development Consultancy, Neutral Human. Sarah's career in the creative industries spans over 20 years, starting in world-famous venues including London's Comedy Store and Wembley Stadium, she quickly discovered a passion for technology and the rapid advances in video for the live sector in the mid noughties.
In the last decade, Sarah has headed up international sales divisions at some of the industry's leading technology companies, including disguise and Notch. With over a decade of experience in real-time media servers, as well as real-time graphics, she has extensive knowledge in the different areas of entertainment technology.
Now found supporting startups and technology manufacturers across the entertainment technology industry, Neutral Human aims to bridge the gap between a constantly changing world of technology and the translation needed for business.