Det här eventet har avslutats.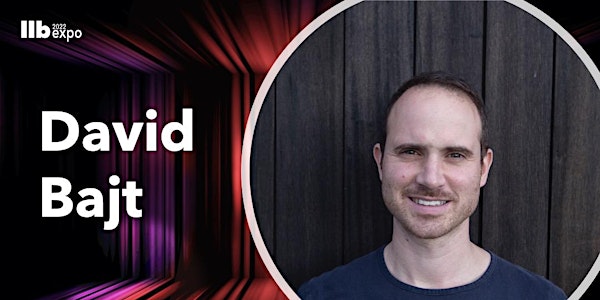 Virtual Production, XR, AR, Set Extension, Green screen
Virtual Production, XR, AR, Set Extension, Green screen - Who, What, When, Where, Why.
Tid och plats
Plats
Stockholmsmässan - Scen "Blackbox" 1 Mässvägen 125 30 Älvsjö Sweden
Eventdetaljer
About David Bajt
About Bild Studios and MARS Volume
David Bajt is the co-founder of the renowned London-based media technology company Bild Studios and the 12,000 sqft state-of-the-art Virtual Production facility MARS Volume, situated in west London.
Bild Studios blend technology and creative production, specialising in the realisation of complex video installations for live experiences, virtual production for film & broadcast and permanent media installations. Using cutting-edge media technologies, combined with visual design and production management, their work spans the globe. Bild's projects usually involve extremely large video canvases, often interactive, supported by hundreds of projectors, huge LED screens and AR broadcast overlays - requiring advanced simulation systems, content/VFX pipelines, playback solutions and real-time rendering systems.
MARS Volume is Bild Studio's own Virtual Production (VP) studio facility that provides a full-service boutique solution for both traditional and disruptive content creators - across projects of all sizes and budgets. Combining photo-real game engine graphics, camera-tracking technology, powerful servers, advanced video mapping and high-resolution LED screens, MARS Volume is a versatile and immersive studio environment that blends the physical and virtual world together.
Virtual Production, XR, AR, Set Extension, Green screen - Who, What, When, Where, Why.
Virtual Production (VP) has been a hot topic for a while now and it's continuing to catch a lot of attention as it's providing major advantages to modern film making. But what is Virtual Production and how does it actually work and what are the pros & cons compared to traditional filmmaking? What's the difference between VP and XR? How does AR and virtual set extension relate to each other, and what's the differences between shooting in a green screen studio and on LED?
These are the questions David and his team at MARS Volume answer every day in their VP studio MARS Volume and those very answers will be shared in David's educational presentation.
David will also show some examples of recent VP projects his team has completed.