Det här eventet har avslutats.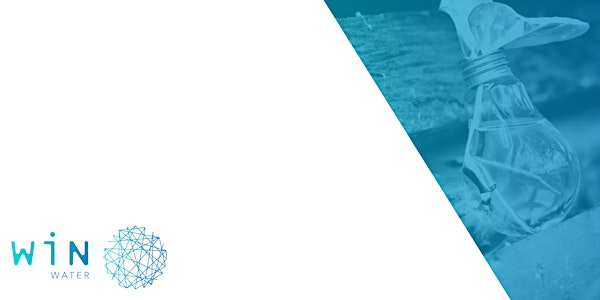 Utilities of the future-resource factories
Latest innovations from Scandinavia and the Netherlands in circular water management
Eventdetaljer
Utilities of the future-resource factories
WIN Water together with Water Alliance
Place: Digital Participation
Date: Oct 21st
Time: 9 - 12:00
Host: SWECO
Co-orginazer: Water Alliance
Link will be sent out the day before the meeting via email from WIN! Please check your spam email folder if you haven't received email from us before)
Utilities of the future embrace innovative technologies that shift operations from linear to circular, from use to reuse. Water, with different inorganic and organic compounds as well as nutrients, is a valuable source for new products and represent new business opportunities.
Join us at our next WIN Water meeting where we together with our friends at Water Alliance will discuss the latest hot topics on water in the Netherlands and in Scandinavia. Startup companies as well as established actors will showcase examples where problems turn to profit. See you there!
The ability to use different qualities of water will be an asset in the future. We will not be using drinking quality water for toilet flushing or to irrigate our lawns. In the past, water with different contents were called polluted or waste water. This water had a negative impact on balance sheets in terms of costs and permits. WIN Water and Water Alliance are involved in several projects focusing on the resources and the value that water in different qualities represent.
- Presenters from WIN:
Ola Hansson
Maria Sätherström-Lantz
- Speakers: 
Mattias Salomonsson, SWECO
Stefan Bergsma, Water Alliance
Regional Water Authority Rijn and Ijssel
Amanda Haux, NSVA
Esmeralda Frihammar, VA SYD
- Innovation Companies:
ROYAL HASKONING DHV
Ekobalans
Blue Tec
And more...
- Matchmaking 
Take the chance to meet with the presenting innovation companies and WIN in separate digital meeting rooms during the WIN Matchmaking session.
LAST DAY OF REGISTRATION: OCT 17th
Most Welcome – Oct 21st, 2021