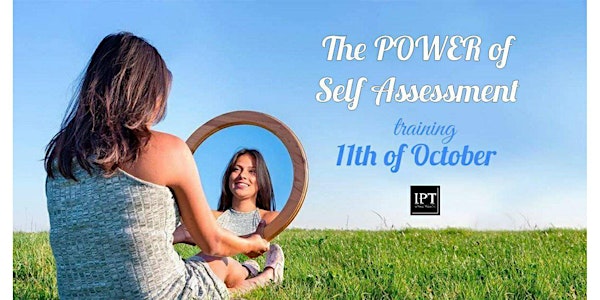 The Power Of Self Assessment
When and where
Location
Impact Hub Stockholm 25 Luntmakargatan 111 37 Norrmalm Sweden
Description
"Knowing others is wisdom,
knowing yourself is enlightenment"!
Lao Tzu, ancient Chinese philosopher and writer
How many of you would like to know what your potential is? Most people struggle all their lives trying to "win a lawsuit when they are much better in drawing masterpieces of art". Issues like this are relevant to different fields of our life: career, relations, health, recreation, personal development, etc. True or True?

One of the key things that will make you understand how to succeed faster and smarter is self-evaluation. You will discover tools and principles to use correctly your strength and build your life-changing strategy in this lightning-paced session with our great trainer in personal development Elena Ursu from In Power Training. She has trained people in Sweden, Russia, Romania, Moldova, Estonia, Switzerland for the last 5 years.
According to Elena, "There are several critical secrets absolutely necessary to start with your happy journey in this life!" If you know them, you will be able to figure out how to fill your life with happiness, realizations and success. If you don't, you'll struggle forever.
At the end of this training you will be able to:

1. Understand how to make an efficient self evaluation that gives you a strong foundation
2. Determine the key values that affects your decision making process
3. Use outside opportunities and react to risks that you are not able to control
4. Build your life-changing strategy based on self assessment, using smarter your potential in 8 different fields of your life!
Ghenadie Borcan was quoted for saying:

"When I was a student in university, I was thinking that the information I received was enough for me to succeed. At home, I was studying supplementary and I believed this is the way to become a good specialist in 3 years and any door would open in front of me. But things changed significantly in an hour and 30 minutes, when I had the opportunity to join Elena's training, where I realized that at this moment of my life I do not have any clear vision about my potential, my life goals and I have no clue how to achieve what I want. I started to implement the strategies from this session in my life, reviewing them periodically and in few years I was succeeding to have a high monthly revenue, I was able to make about 50 people to listen to me from the stage and I build my family having an extraordinary wife and now waiting for our first child! I am on my way to next big realizations and I confidently know what I want and how to achieve it!"
Be careful, after this session you'll never be the "average" person again. You will be strong and you will succeed. Book your seat today.
---
About the speaker:
Elena Ursu has been working as a business trainer and coach for the last 5 years with individuals and managers from local and international organizations, empowering them to achieve higher results and succeed in personal and professional life. She is the founder and CEO of In Power Training consultancy company, providing training programs, workshops and coaching for individuals and managers to boost their productivity, align their actions to their core vision, assuring better communication skills and turning your dreams into achievable goals. Elena has practised the best tools of development, attended the world-class coaching programs of: Brian Tracy, Harv Eker, Blair Singer, Tony Robbins, Robert Riopelle, Marcus de Maria, Andy Szekely.