Description
The Phoenix Project
Det ökade inslaget av IT i alla delar i verksamheten och en önskan om ännu fler och snabbare levererade kundlösningar gör utmaningen mycket mer komplicerad. Arbetsbelastningen för utvecklings- och IT-verksamheten ökar dramatiskt, viktiga arbetsflöden kör fast och IT-projekt misslyckas. Verksamhetschefer är besvikna över organisationens oförmåga att leverera, kundmöjligheter missas och viktiga affärsprocesser riskerar att fallera.
Gene Kim, Kevin Behr och George Spafford har skrivit romanen "The Phoenix Project" som handlar om en organisation som möter utmaningarna som nämns ovan. I boken beskrivs hur man tillämpar DevOps principer för att uppnå betydande förbättringar och affärsvärde.
Vår kurs/simulation bygger på denna banbrytande bok och låter dig uppleva bokens dynamik.
Vad kommer du att lära dig?
· Hur du tillämpar DevOps principer i en verklig situation
· Hur du hittar rätt balans mellan att leverera dina SLA-krav och dina IT-projekt enligt plan
· Du får uppleva hur DevOps kan ge stort värde till ditt företag
· Hur du ökar effekten och effektiviteten på din IT-avdelning
· Hur du skapar bättre flöde i dina team
· Hur du utvecklar människors färdigheter för att agera i en DevOps-miljö
· Hur du visar verksamheten deras ansvar i att göra IT-projekt mer framgångsrika
Läs mer här.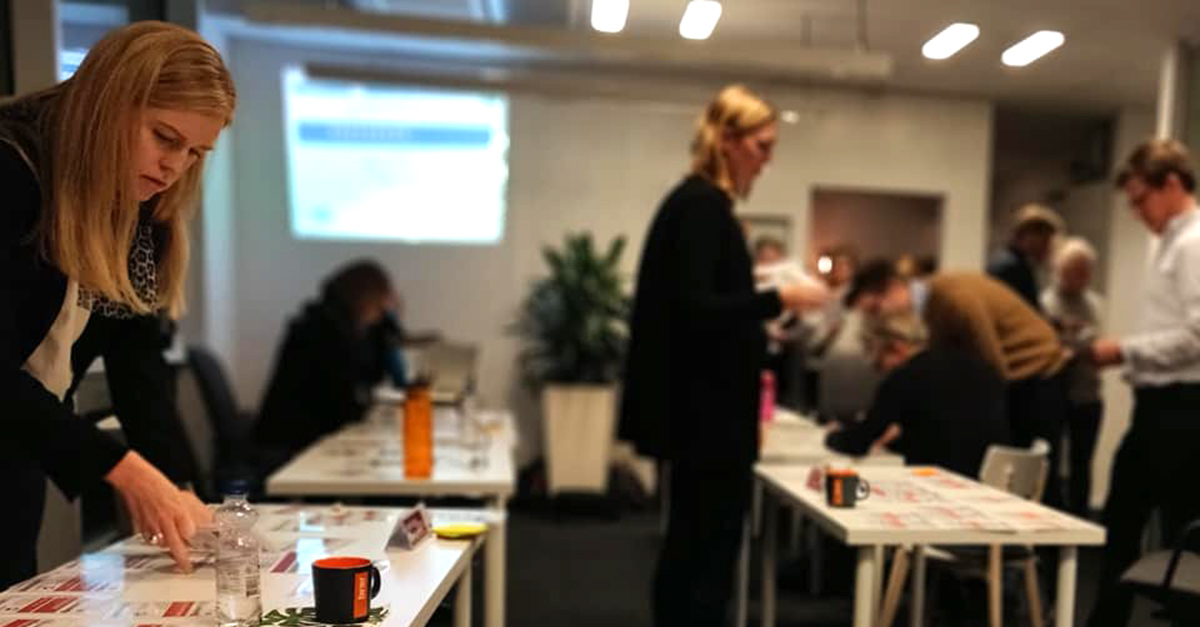 OBS! För att betala med faktura, vänligen skriv FAKTURA i fältet märkt "Enter Promotional Code". Vid fakturabetalning tillkommer en avgift på 50 kr.
NOTE! To pay by invoice, please type FAKTURA in the field marked "Enter Promotional Code". With invoice payment, a fee of SEK 50 will be added.
Vid eventuella frågor, vänligen kontakta oss på academy@biner.se eller 031-743 07 80.
Här kan du läsa Biners anmälningsvillkor http://www.biner.se/villkor.
Date and Time
Location
Refund Policy