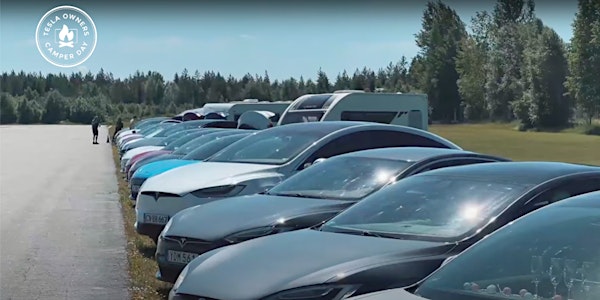 Tesla Owners Camper Day -23
Sleep one night in your Tesla - Tesla Owners Camper Day - All over the world. Come to Laxå in Sweden, https://teslaownerscamper.day
Av TESLA OWNERS WEST SWEDEN
Datum och tid
lör 1 jul 2023 09:00 - sön 2 jul 2023 12:00 CEST
Plats
Nerikes Utbildningar 1 Trafikvägen 695 91 Laxå Sweden
Återbetalningspolicy
Ingen återbetalning
Eventdetaljer
1 dag 3 timmar

Mobila eBiljetter
Sleep one night in your Tesla - Tesla Owners Camper Day - All over the world.
Come to Laxå in Sweden, https://teslaownerscamper.day
We have great exhibitions, the coolest Teslas in Europe, Competitions, Buy Tesla/EV Merch/Tires/Camping equipment, Eat great food and hang out with fellow Tesla lovers!
A lot of great companies will be there.
Outdoordays - Roof tents and camping gear.
Best Drive/Continental - Tires
Tershine - Make your Tesla shine
Wrapster - Wrap and show room, 4 epic Teslas on display.
Hamphi - Tesla 3rd party accessories
Sjotun.se - EV shirts, hats and mugs
Sound Dimension, Tesla Club Finland and Tesla Owners West Sweden will aim for world record in most Tesla to stream one song at once, and you can be a part of it!
Get your Camper Day shirts, hoodies and water bootles now, www.sjotun.se
Preebok your food for the evening and breakfast, prebook now and pay on site.
Om arrangören
Sleep one night in your Tesla.