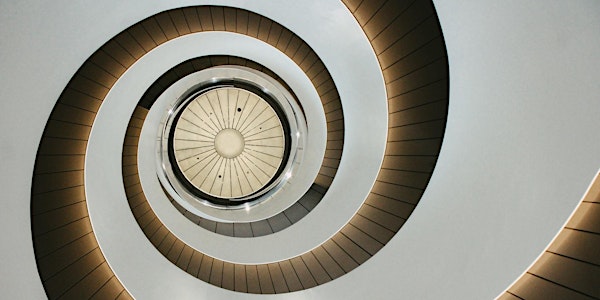 Peaceful Transformation Academy beta program
A (r)evolutionary approach to successful organizational transformation, that doesn't use force or require a mandate to drive change.
Refund Policy
Refunds up to 7 days before event
About this event
Would you like to become masterful at catalyzing organisational transformation, regardless of your role and mandate?
Introducing a rare opportunity for leaders, coaches and other visionaries to develop their organizations through powerful, successful and sustainable organizational change — without having to rely on power, position or permission.
Does this sound like you?
You wish you knew how to design and implement initiatives that lead to massive enrollment, upgraded capability and lasting change.
You are not content with superficial or temporary change. You want deep, lasting transformation that permanently alters the DNA of your workplace.
You have experienced change projects before with high ambitions, big investments and underwhelming or short-lived results.
Transforming an entire organization feels out of reach for you – perhaps due to lack of mandate, training or management support.
You believe that evolving and unlocking new capability is the key to success and perhaps even to long-term survival.
You want to develop your organization but you aren't sure if it's possible for you and - if it is - where to start.
Believe me, I get it...
When I started out as Agile Coach, it seemed that necessary changes were constantly:
blocked by someone higher up the food chain
unskillfully implemented and not producing the envisioned results

and/or
rolled back as soon as the heat was turned up or a new manager arrived.
Managers either didn't want to change or they were themselves blocked by someone – or something – even higher up. No one seemed to have both the will and the mandate to make necessary changes happen.
And even when I occasionally got the proper mandate to drive change myself, the results were rarely as good as I had envisioned them. Despite all my planning and all the training and coaching of key people, a big part of the organization always seemed unable to understand and follow the new way of working.
I often left assignments and employments frustrated and disappointed, in search of organizations interested in — and ready for — real transformation, rather than just cosmetic changes. Without much success.
All this made me doubt my skills and even the concept of transformation itself, but I refused to give up. Deep down I knew, that there was a better way, if I could only work out how …
Fast forward 5 years, I've now mastered the art of catalyzing transformation in any organisation and from any position and role.
Using this approach, I utilize the unique conditions of an organization, identify the next step of its evolution, and grow its capabilities to the highest sustainable level.
The last couple of years I've refined the techniques, tested them under sharp conditions, and trained others in using them.
And now I want to show you how to use this approach to get the same results.
So are you ready to design and implement successful and sustainable transformation?
Here's the good news
For one time only, I'm running a beta program where I'm going to share with you EVERYTHING I know about creating successful transformational change in ANY organization, regardless of roles and mandate.
I'm going to show you how to:
Design the kind of change that is immediately adopted and accepted, because it represents the next logical step for the organization.
Create resilient change that stays in place even under pressure, by altering an organisation's systemic DNA.
Transform with the highest effectiveness and efficiency, without using force and without relying on power, position or permission.
Essentially, I'll teach you how to catalyze organizational evolution.
Don't just take my word for it …
Let's look at some brief words from a few former students of the program. (For their complete testimonials scroll down to the bottom of the page.)
"[…] Peaceful transformation grows the change from the inside out. Sensing what change is supposed to happen, planting different change experiment seeds, let them grow and get roots without using mandate or power. […]"
Dirk Holste, Agile Coach
"[…] You will learn about an approach that aligns with our human nature, is easy to remember, is simple enough to be practical, is deep enough to encourage you to keep learning and experimenting, and enables you to work, even without power or a mandate. […]"
Oluf Nissen, Agile Coach
"[…] if you are a passionate change agent wanting to know how you can create a sustainable, successful, and lasting change from any position, join his upcoming program!"
Lopa Misra, Agile Coach & Agile Transformation
Here is my transformational promise to you...
If you get accepted into the beta program, and participate actively in it, you'll know how to create successful and lasting change in any organization and from any position.
Here's why this opportunity is unique
I'm only going to run this beta course ONCE (from there it will become a high-level signature program at a lot higher price)
I'm going to share with you the unique and complete approach (no holding back) for how to catalyze organizational evolution.
You will be able to start using the approach and get improved results from day one, but its advanced features will help you grow ever more capable and masterful over time.
In return, this is your commitment to me…
You have to show up and be fully committed to the process. You must be able to make at least 4 of the 6 live calls, as well as doing assigned reading/viewing/group work between sessions, and if you miss a session you promise to catch up during that week.
You'll provide feedback on the course & a testimonial describing your experience of the process and the results you've seen.
That's it.
You ARE a good fit for this program if…
You're an open and curious person.
You believe that transformation will make your organization stronger and more capable.
You have a specific change in mind that you would like to implement, or you want to identify a change that could help you move towards your vision.
You are willing to work on the stuff that will make you a masterful 'transformation catalyst'.
You're NOT a good fit if…
You're going to complain and create negative energy in the group.
You are not interested in organizational change.
You're not ready to try out the things you'll learn in the program.
You already have a great method for change and you're more interested in telling the group about THAT then in learning something new.
Program Details
Session Length: 2 hours
Time: 6:00 pm - 8:00 pm CET (12:00 pm - 2:00 pm EST)
Dates:
Session 1 - September 8
Session 2 - September 22
Session 3 - October 6
Session 4 - October 20
Session 5 - November 3
Session 6 - November 17
Session 7 - December 1
We'll also have a private slack channel for the length of the program.
The Investment
Your investment to be a part of this rare beta program is $197.
For that, you'll get full access to my mindset & strategies to catalyse successful evolutionary transformation for any company.
MEGA BONUS: You'll also get full access to the final signature program when it's released.
You'll also get all the recordings of the beta program for your review and continued application.
So are you ready to apply?
You have to apply to be accepted.
I simply want to make sure you're the right person for this beta program, so you'll need to fill out an application.
When you sign up for the program, there is a short survey with a few simple questions. (Don't worry, it's not knowledge questions and it's not about proving that you're smart or skilled enough.)
Once I review the application, if you're not the right fit, I'll refund your fee completely.
But if you are the right fit - you're in!
See you inside!
Esbjörn Hyltefors
P.S. Because you've been a part of this beta program you'll also get access to the full signature product when I release it early next year. This program will be more than quadruple the price, but you will have full access to it forever.
P.P.S. So what are you waiting for? Seats are limited! Go ahead and apply if you are the right fit, pay your deposit and I'll get back to confirm that you're in. 😊
Frequently Asked Questions
Must I have change or transformation in my job title or role description, to be good at Peaceful Transformation?
No – in fact, some of my students who have seen the best results are informal leaders or just regular employees who see potential for improvement and new capability in their environment.
What if I'm already an Enterprise (Agile) Coach or some other form of trained change agent, will this help me get further?
Absolutely. Peaceful Transformation plays well with other methodologies, building upon them and making them stronger. This program will give you new perspectives and distinctions for how you can use the insights and techniques you already have to get quicker, stronger and deeper impact.
By calling your approach Peaceful Transformation, are you not indicating that most other frameworks and methodologies for transformation are aggressive?
Yes.
Who is this program designed for?
The Peaceful Transformation Academy program is best suited for coaches and leaders (official and unofficial leaders) with a real interest in transforming their organisations to make them more capable. Such participants will find great value and new insights in every session, that they can quickly start using and see the results of in their day-to-day work.
Other people with curiosity and an interest in change and transformation will also find the program well worth the investment of their time, as they will likely learn much about how and why organizations evolve.
Testimonials
Here's what some earlier students have to say about the program:
"Have you been part of or seen agile transformations that are executed as a project without giving the effect it supposed to have? It sweeps over the organisation without creating real change, without growing roots, without sustainable impact.
Peaceful transformation grows the change from the inside out. Sensing what change is supposed to happen, planting different change experiment seeds, let them grow and get roots without using mandate or power.
Peaceful transformation puts the organisation and people in focus. Explore what "edges" there are, what is supposed to happen and act as a catalyst. It is transformational agility where you explore the path as you experiment, grow and learn."
Dirk Holste, Agile Coach
"Are you wrestling with a change effort in your organization? Maybe it's not going the way you imagined, and maybe you're leading it, or maybe you're part of a group of people charged with helping the effort along? Either way, my experience from the pilot cohort leads me to believe that learning about Peaceful Transformation can help you navigate your effort both with more inner peace for yourself, and with more effectiveness overall.
You will learn about an approach that aligns with our human nature, is easy to remember, is simple enough to be practical, is deep enough to encourage you to keep learning and experimenting, and enables you to work, even without power or a mandate. You will participate in a series of sessions that introduce the material, provide space for individual and small group reflection, and encourage you to practice outside of the program itself.
All throughout there will be room for questions, seeing new perspectives, and equipping yourself with the patience you inevitably will need to have your change efforts take effect. If that sounds like it could be helpful to you, I encourage you to apply for the upcoming cohort."
Oluf Nissen, Agile Coach
"As change agents, we always have the question in mind "What method/approach can create sustainable and successful change, without requiring power, position, or permission?". Joining this program helped me find that approach and look at transformation/change from a new lens. 
As a facilitator, Esbjörn is calm, composed, and someone who brings in a varied range of experiences. The icing on the cake was the cohort members who bring in different challenges, perspectives, and interactions leading to creating something beautiful.
 So, if you are a passionate change agent wanting to know how you can create a sustainable, successful, and lasting change from any position, join his upcoming program!"
Lopa Misra, Agile Coach & Agile Transformation