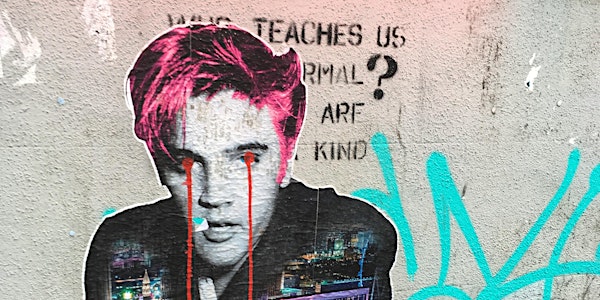 Opening Ceremony - The International Science Festival Gothenburg 2023
Jack Werner, Emma Frans and Karen Douglas open this year's festival with a program about the psychology of conspiracy theories.
Av The International Science Festival Gotheburg
Datum och tid
tis 18 apr 2023 16:30 - 19:00 CEST
Plats
Gothenburg Film Studios 10 Polstjärnegatan 417 56 Lindholmen Sweden
Eventdetaljer
2 timmar 30 minuter

Mobila eBiljetter
Elvis is still alive, the first moon landing never happened, and the royal family are lizards in disguise. As farfetched as they might seem, there are many conspiracy theories around. Why? And what makes us believe in them?
Conspiracy theories are common in social and political discussion. They can have serious consequences for individuals, groups, and societies. As a topic of research in psychology conspiracy theories are of great importance. However, psychological scientists have only started paying them close attention in the past 20 years. What do psychologists know about why people believe in conspiracy theories? What are their consequences? Why do people share them?
Karen Douglas, Professor of Social Psychology, University of Kent. Director of CONSPIRACY_FX - Consequences of conspiracy theories. Professor Karen Douglas is a leading expert in the psychology of conspiracy theories.
Emma Frans, doctor of epidemiology and researcher at Karolinska Institutet. Emma Frans focus on critical thinking and a scientific approach during the Covid 19 pandemic. Frans is the author of several books, most recently the book Expertparadoxen, which was published in March this year.
Jack Werner, journalist och author. Jack Werner have devoted his career to internet myths, the importance of source criticism and is interested in urban legends. Werner is behind Viralgranskaren and Creepypodden etc. He recieved the Swedish prize Stora journalistpriset 2020.
Torill Kornfeldt, Science journalist, author and host of the evening.
Lisa Nordström, composer and artist, performs parts of her audiovisual work BIOME.
The opening will also be presented in sign language interpretation.
The opening of the International Science Festival Gothenburg is made possible by a generous donation by Sten A Olsson´s Foundation for Research and Culture
Schedule:
Doors open: 16:30-17:30 (food and drink available in the foyer)
Event: 17:30- 19.00