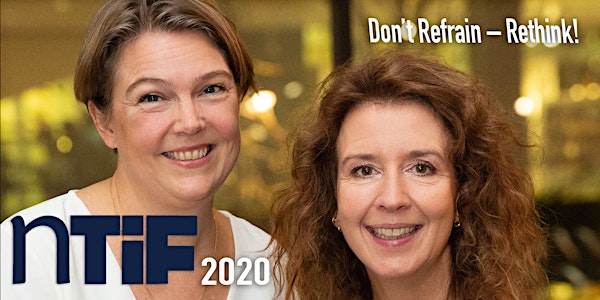 NTIF 2020
Annual meetup for the language industry. Don't Refrain – Rethink!
Refund Policy
Contact the organizer to request a refund.
About this event
With the recent sharp increase of corona cases and the uncertainty about whether we will be able to meet in groups or travel freely in a few weeks, there will be no physical NTIF this year.
But, instead of refraining, we rethought once again and decided that we will offer a 3 hour online event instead. Join us for thought-provoking presentations, group discussions, networking, some surprises and a raffle. Bring your own champagne!
We hope you will join this year's special edition of NTIF!
(Please note: local MOMS (VAT) is only applicable for attendees in Sweden, add your VAT no. when registering to deduct the charge.)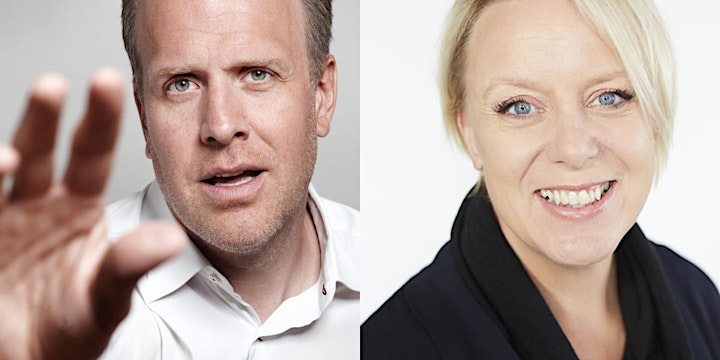 Keynote Speakers
Magnus Lindkvist – F*ck the Future
"Vision 2020" used to mean a bright, shiny place where all our dreams come true.
Today, it means wearing a face mask and maintaining a 2 meter distance from other people.
The Future failed. What do we do now?
Magnus Lindkvist talk at NTIF 2020 will be an anti-futurist talk where he reinvents the entire concept of what future-thinking is, should be and could be.
Prepare to be inspired by a Mille Feuille of ideas spanning from pop culture and Nobel-prize winning inventions to business case-studies and the many merits of hating your team members (yes, you read that right).
Annsi Krol – To be a Leader in Isolation
Never have we, the global population, so rapidly and urgently had to change our ways at the same time, as during Covid. It has shown weaknesses in how we have built our societies, our businesses and our organisations but more so it has also shown other strengths. Like how quickly we adapt, find new ways and how communication technology that was semi interesting before has become a life line for most.
So what happens to leaders and leadership when the team is scattered, individuals isolated, when business may be strained or even on the verge of going under and we must help each other be resilient and hardy? How do we support both the team and the individuals?
During this session Annsi Krol will show examples of how to make sure you are "Human first" yet making the most of communications technology and how small things can make a huge impact on both peoples well-being and business.
Schedule
13:30 Welcome address and get to know Remo
13:40 Random networking and organizing yourself at the table of choice (max 8 per table)
14:00 Keynote speaker Magnus Lindkvist
14:30 Our keynote will challenge you with questions
14:40 Round table discussions and conclusions in groups
15:00 Reflection on the conclusions
15:10 Second keynote speaker Annsi Krol
15:40 Back to tables for group discussions and networking
16:10 Hear it from our sponsors, raffle and closing remarks
16:30 Cheers
A big thank you to our sponsors!