Det här eventet har avslutats.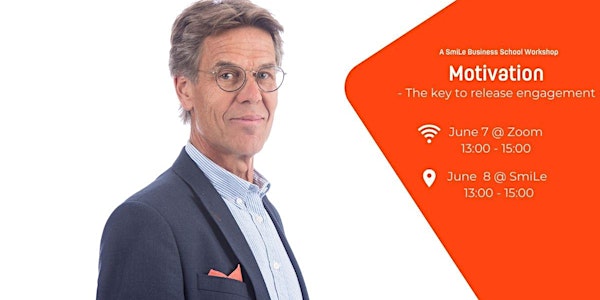 Motivation - The Key to Release Engagement (DIGITAL WORKSHOP)
A workshop on the topic of motivation, and how it creates engagement
Datum och tid
tis 7 jun 2022 13:00 - 15:00 CEST
Plats
SmiLe Incubator 2 Scheelevägen 223 81 Lund Sweden
Eventdetaljer
What motivates, creates engagement.
Meet our People & Culture coach at SmiLe, Anders Wramner, who's been working with this topic for many years in different enterprises.
During this workshop, we will explore the concept of psychological safety, and how that together with the goals set for a high performing team.
We will also revisit the concept growth mindset vs a fixed mindset, and how they play a role for employee motivation.
If you attend you'll get inspiration on how to increase engagement, some tips on how you can work with motivation and also discuss this with peers.
Key take aways:
• What motivates us at work?
• Employee engagement – a key to success
• What is a successful career?
When: 7th of June 13:00-15:00
Where: @SmiLe
For whom: SmiLe Community members interested in team engagement and management.
(Please note that this registration is for the digital workshop. If you want to participate physically, please sign up through the form on our homepage or in the email.)
Om arrangören
We are a life science incubator located at Medicon Village in Lund. By providing business development from industry experts we support life science innovators in launching their solutions into the world.