Det här eventet har avslutats.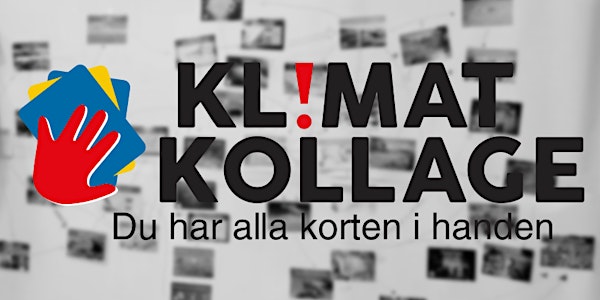 Klimat Kollage Sverige X KTH Students for sustainability
Dear KTH people, you are kindly invited to participate in our next session, one of the first to be held phisicaly since covid time!
Tid och plats
Plats
KTH - E32 Room Lindstedtsvägen 3, E-huset, huvudbyggnaden, floor 3, KTH Campus 114 28 Stockholm Sweden
Eventdetaljer
The Game
The Climate Collage is a serious game about climate change, based on collective intelligence and creativity. Whether you're completely new to the topic or quite savvy, you can play the Climate Collage. In 3 hours' time, you will retrace the IPCC*'s reasoning and you may even have fun doing it! You'll also have the opportunity to discuss the consequences, challenges and changes that you see are coming or should be coming. *IPCC: Intergovernmental Panel on Climate Change.
Who can play, and in what context?
School & high school kids, university students, politicians (incumbents and candidates), professionals & co-workers looking to learn more about climate change, to launch a corporate social responsibility (CSR) project or to organise a great team building, neighbours, family members & friends… and YOU? The Climate Collage has been and can be played anywhere, even at open air events such as music festivals, garden parties or political sit-ins (see Climate Collage Puzzle).
How do you play?
Participants will be divided into teams to find the cause & effect relationships between the 42 cards. Collectively, they will build a collage explaining climate change. Using not only their rational minds but also their creativity, they will add colour, choose a title, draw and write messages around the cards. This creative phase is key for the knowledge to sink in properly. Each team is then invited to briefly present their collage – which can be used as a poster to hang on the wall after the workshop. The final debrief is a collective discussion about climate change and its impacts on our collective and individual trajectories. Solutions and changes on the personal, economic or political level can be discussed.