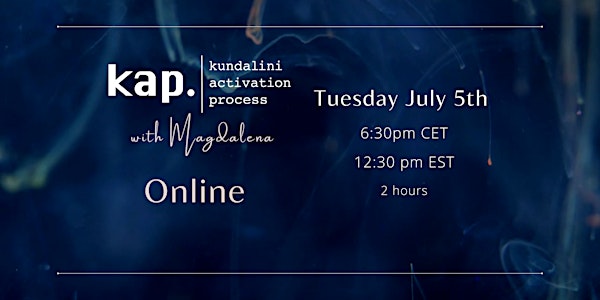 KAP [Kundalini Activation Process] ONLINE July 5th
Kundalini Activation Process, is a transmission of kundalini energy and non-dual state of consciousness.
By KAP Facilitator Magdalena
Date and time
Tue, 5 Jul 2022 18:30 - 20:30 CEST
Refund Policy
Refunds up to 1 day before event
About this event
KAP : Kundalini Activation Process
KAP is a direct transmission of kundalini energy and non-dual states of consciousness.
Experienced or not, the best way to show up for a KAP class is with a beginner's mind. If you are sensitive to this energy it has nothing to do with experience, KAP is a transmission, not a practice. All you have to do is to relax and have an open mind. It's about feeling, not knowing.
The online classes are not much different from the in-person classes. Some people are more comfortable to relax and receive the energy in a group setting while others are more comfortable in their homes. This can affect the intensity one feels in a session. Some people find the energy to be slightly milder online while others feel like it's equally powerful or more intense. Beginners might need one or a few more classes to activate than they would have in person.
There is a whole range of things that may happen after a KAP class, including the early to the later signs of kundalini awakening. KAP is an energy lineage that holds a wide range of frequencies beneficial for higher states of consciousness and spiritual growth in addition to the traditional kundalini signs/symptoms. This process removes energetic blocks and connects you to your higher self/source, it will look different for each individual
__________________________
After the payment is done, the link to the Zoom session will be sent to your email adress, at latest 1 hour before the session starts at July 5th, 6:30PM CET / 12:30PM EST
__________________________
For other payment alternatives (Swish, PayPal, Wise - all without service fee), please leave a message.
For more info:
Instagram @KAPfacilitator.Magdalena
Facebook KAP Facilitator Magdalena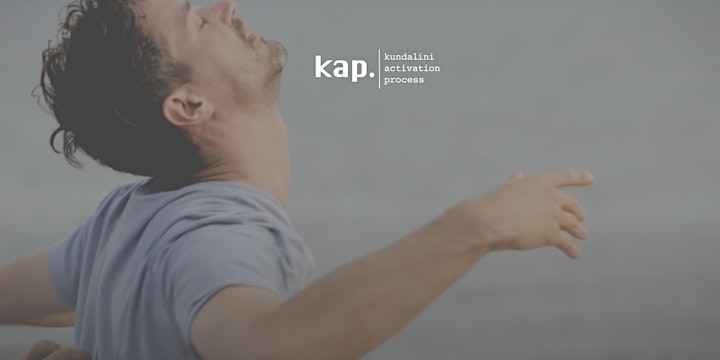 WWW.KUNDALINIACTIVATIONPROCESS.COM