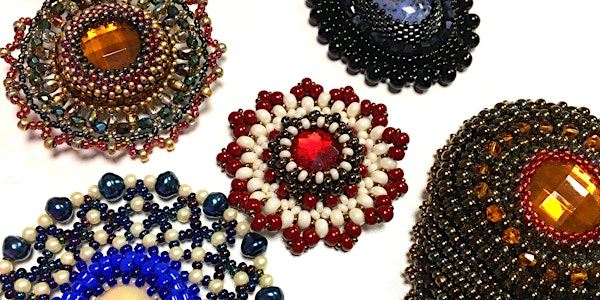 Inspirationskväll - Pärlbroderi
Skapa med nål, tråd och pärlor.
When and where
Location
Form/Design Center 9 Lilla torg 211 34 Gamla Staden Sweden
Refund Policy
Refunds up to 7 days before event
About this event
Skapa med nål, tråd och pärlor. Abstrakt eller figurativt, du väljer själv.
Pärlbroderi är ett intressant alternativ till att dekorera,då de kreativa möjligheterna är näst intill oändliga. Pärlbroderi kan användas precis som vanlig broderi,som exklusiv utsmyckning på textilier, väskor, hattar och klädesplagg såväl som till smyckesdesign.
Hantverket blir ett sätt att utöva en slags mindfulness och fungerar utmärkt som terapi.
Rosa är utbildad i Chile inom mönsterkonstruktion och sömnad, på Sätergläntan som hantverkstekniker inom broderi och konstbroderi, på Malmö Tillskärarakademin som direktriss och är självlärd inom pärlbroderi (beading) och Goldwork Embroidery.
Ledare: Rosa Sanchez
Tid: ons 7:e okt kl 18.00-21.00
Plats: Form/Design Center, Lilla torg 9, Malmö
Kostnad: medlemmar i SMH 75kr, medlem i annan förening 150kr, icke medlem 200kr
Materialkostnad: 150kr som betalas på plats med kontant eller Swish
Ta med: broderisax
ANMÄLAN ENDAST via Eventbrite - först till kvarn gäller men du kan skriva upp dig på reservlistan på eventbrite och får erbjudande om plats öppnas. Återbetalning görs endast om avanmälan sker minst sju dagar innan inspirationskvällen!
Väl mött,
Staden Malmös Hemslöjdsförening
Vid frågor maila: stadenmalmoshemslojd@gmail.com
TIPS för betalning med kort
När du är på anmälningssidan och fyllt i deltagaruppgifter och ska betala, klicka på ikonerna för bankkort eller PayPal checkout så kommer du vidare till en betalsida. Det är lite otydligt men klicka på PayPal även om du vill betala med kort. Rulla sen ner lite på sidan och fyll i dina kortuppgifter under "PayPal Guest Checkout". Glöm inte att klicka i rutan att du inte vill skapa ett PayPal-konto, såvida du inte vill det.
När köpet är klart ska du få en biljett / bekräftelse till din e-postadress.