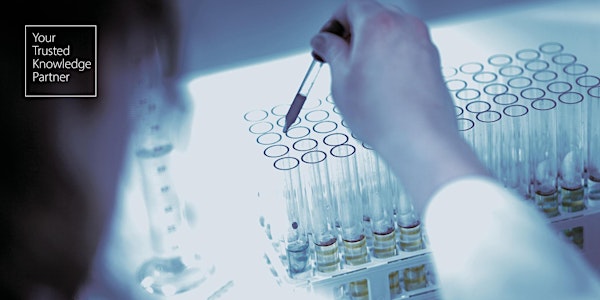 In Vitro Diagnostic Regulation 2017/746 (IVDR) - Free breakfast seminar
Whats happening – latest updates – any news? We will give you the latest about the IVD Regulation.
When and where
Location
Medicon Village, Byggnad Inspira Ground Floor. LOKAL: Allvar 24 Tunavägen 223 63 Lund Sweden
About this event
Welcome to our breakfast seminar, where we will give you the latest about the IVD Regulation, with date of application having been 26 May 2022.
Are you already in compliance or are you working on the implementation? During the presentation, we will go through the following
The new requirements at a glance – what is applicable right now for you and your product?
What is going on at the moment regarding the new IVD regulation?
The current status of IVDR and MDR implementation at Notified Bodies and Competent Authorities
IVDR implementation timelines
Any new guidelines? Where do you find the news?The presentation will be held in Swedish, with material in English.
Date and Location: Medicon Village, 19 January 2023
Time: 09.00 – 10.00 AM CET, Breakfast will be served from 08:30
Speaker: QAdvis Senior Quality and Regulatory Consultant Anna-Karin Areskog
The event is free, but tickets are limited. Register now to participate.
If you have any questions or want to get in contact with us, use academy@qadvis.com