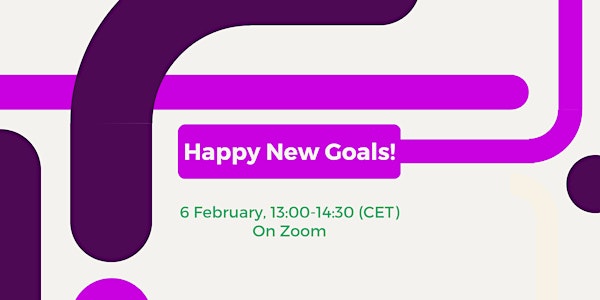 Happy New Goals! Online
After two live events we now offer our Happy New Goals! workshop online. Join us to explore goals, obstacles and behaviour change.
When and where
Date and time
Mon, 6 Feb 2023 04:00 - 05:30 PST
About this event
Last autumn had us thinking about how organisations and people set goals and make plans. We all spend a considerable amount of time creating visions or big hairy goals, and making yearly plans. But how often do they lead us to where we want and need to be? How often do we stick to our plans? We accomplish a lot, but it is seldom what we initially set out to do. And this creates an incredible mess.
The start of the year is usually packed with team kickoffs and starting new projects. At the same time we set our own goals and plans for the year. But New Year's resolutions sometimes feel as feasible as the goals we set in our own organisations.
Do you want to reflect on your goals and plans in a different way?
Do you want to learn methods that you can use with your team or organization?
Join us to explore goals, behavior change, obstacles, and psychological safety! Welcome on February 6 at 1pm-2:30pm CET.
We started the year with two full workshops in Stockholm and Malmö and decided to offer the workshop again online. This one in English, and one more in Swedish on January 27.
The workshop is free - a New Years gift from Incredible Mess!
Magdalena Musiala loves faciliation. Over the past 15 years, she has worked with 10 000 people in 10 countries, and 6 languages, through 600 workshops, events and trainings.
Marcus Degerman has supported everything from small teams to organizations of over 1000 people, in creating a culture of change and collaboration, building high performing project organizations, and implementing agile ways of working.