Det här eventet har avslutats.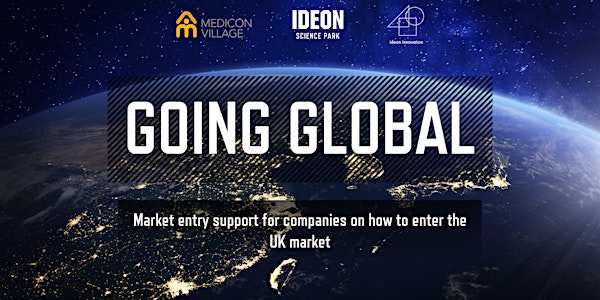 Going Global - UK Session
Are you ready for the UK?
Eventdetaljer
Welcome to Going Global - UK Session
During this morning session, you will get a guide on how to enter the UK market.
Take the right steps with guidance from companies and organizations with experience in the UK market.
How do I start? Entrepreneurs will share their stories.
Read all about the Going Global Project here!
More speakers to be announced!

(09.45 The digital doors open. Arrive early to create your profile)
10.00 Welcome!
Moderator: Therese Olsson, Regional Manager, Venture Cup South
Good to know about the UK market
Nelson da Graca, International Strategy Consultant, Business Sweden
Trends and what is typical of the UK market
How to set up a business
About the project Catalyst
How has Brexit affected the UK market?
Mats Söderström and Maria Klebert Björk, Advisors, Trade Facilitation Business Sweden
Navigating the UKs new import/export regulations
Testimonial – SiB Solutions
Stefan Borg, CEO, SiB Solutions
From Startup to Scaleup. SiB Solutions is taking the leap and launching their plan for international expansion. Stefan will share their experience.
The best place for business
Sara Rolén, Program Manager, Swedish Chamber of Commerce for the UK
Where is the best market potential?
Why the UK is the best place for business
Assets and business services
Examples of export finances
Greger Leijonhufvud, Regional manager, EKN
Testimonial – IAMRUNBOX
Kirill Noskov, Founder & CEO, IAMRUNBOX
Why UK market is important for international expansion
Product and market fit strategy
UK market post-covid and post-brexit.
Wrap up and digital mingel