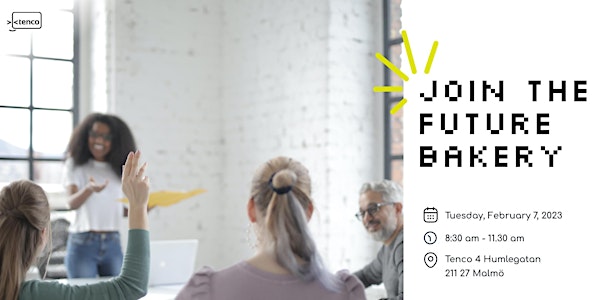 Future Bakery 02 / A different kind of leader
What does leadership need to navigate a multi-generational team and activate its collective intelligence to tackle complex challenges?
When and where
Date and time
Tuesday, February 7 · 8:30 - 11:30am CET
Location
Tenco AB 4 Humlegatan 211 27 Malmö Sweden
About this event
According to Forbes, companies that have more diverse teams count a 19% higher revenue, thanks to their greater level of innovation. However this benefit comes also with challenges; in fact, diverse teams include (among others) different generations, therefore different needs, expectations and leadership preferences. As an example, according to the World Economic Forum, Gen Z cares greatly about autonomy and work-life balance, and would rather be self-employed or work in a start-up. On top of that, the pandemic has led many to reevaluate their life choices. In this "Great Resignation", many "quitters" are seeking workplaces granting higher flexibility and focusing on well-being. Finally, major events and crises have challenged (and will challenge) organisations, which now face the need for activating the workforce's collective intelligence to respond to external risks and evolve quickly.
Questions arise now: what leadership style fits you (and your organisation)? What are you looking for in a leader? What does leadership need to learn? And what type of leadership are we in urgent need of? What does leadership mean for you in 2023?
👉 Join our second event at Future Bakery by Tenco Design: let's craft a meaningful concept of leadership that can benefit our teams (and ourselves), connect different generations, and unlock collective intelligence. The event includes a light breakfast.
About Future Bakery 🧁
At the Future Bakery, you will experience a mix of experimentation, pastries, and reflection; you'll get hands-on and build on each other ideas. Fear no more the awkward pointless networking hours, and be ready for meaningful and authentic conversations. We believe in people-powered transformation and invite you to explore the gift of collective intelligence, combined with our design methods, to weave the future of collaboration together.
About the organizer
We are specialists in people-powered transformation—helping organizations identify their opportunities and design their services and processes around people's true needs. Our unique combination of digital capabilities, insight generation experience and intuitive curiosity lets us pursue the often hidden answers to overcoming the frictions people really experience. We use that understanding to design better flows in new and existing operations and services.