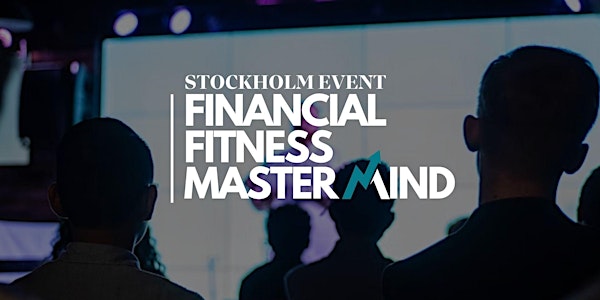 Financial Fitness Masterclass Stockholm Launch
GC Nordic in Collab with Project1M invite you to the Launch of Stockholm events!
When and where
Location
Radisson Blu Royal Viking Hotel, Stockholm 1 Vasagatan 111 20 Norrmalm Sweden
About this event
These 3 hours could potentially change your entire life.
Come and let us educate, enrich and empower you with an overview of the different financial markets, an introduction to the power of entrepreneurship and the mindset it requires to be a successful business owner.
This is the perfect opportunity to gain an insight into what it means to build wealth and start your journey of investing. From stocks to crypto to NFTs, we'll touch on it all for those curious to learn.
With the power of technology & the internet, more and more people are interested in learning how to create an income online. Join us to start your journey in learning HOW to generate income with investing, trading and marketing.
A space where likeminded, ambitious individuals can meet and network.
We look forward to seeing you there!
MAIN SPEAKERS:
Carlos Cerezo
-CEO & Founder of CCA Mastery & Trading S.L
-Financial Market Analyst with over 10 years experience
-Trader & Educator
-Conferencist & Public Speaker
-How to start as a complete beginner your journey to building wealth within the financial markets
-The ideal investment portfolio
-Tools & resources to get started with examples
Emelie Troedsson
-Founder of GC Nordic
-Former Structural Engineer turned digital entrepreneur.
-How to go from unemployed, lost and unfulfilled to a successful entrepreneur with an online business in 15 countries in one year.
-Will reveal her strategies and secrets on how to generate passive income with investments & build an online business from nothing