Welcome to our event to learn more about participatory budgeting in schools and how it can increase youth participation in decision-making!
About this event
This event gathers examples from 4 countries implementing participatory budgeting in a school context! The speakers will share their experience and take part in a panel discussion. Come to learn more about these examples of youth participation and how you can adapt them to your own context!
Participatory budgeting (PB) started in Porto Alegre, Brazil as a way of increasing equality in a society with a big socio-economic divide, 30 years later there are over 11 000 examples of PB all over the world
More and more governments and organisations are testing PB in schools as a way of increasing participation among young people, a group that usually are underrepresented in decision-making processes. Studies, such as Child participatory budgeting by Plan international, show that PB in the long-run has the potential of increasing young people's engagement in political and social life overall, not just in that particular budget. The studies also show that PB in schools increases students' knowledge of their local community and its needs, economics and democracy as well as strengthens their relationship with their fellow students and school staff, their leadership and project management skills and general belief that their opinion matters.
Agenda
09:00 - Welcome and introduction
Welcome by Helén Nilsson, Director at Nordic Council of Ministers Office in Lithuania
09:10-09:50 - Cases
Participatory Budgeting in Lundby - a strategic and innovative collaboration between the municipality, housing companies and schools (Klara Andersson and Victoria Trygg, Project Managers for the Lundby PB in Gothenburg city)
Democracy starts in school: first-ever coordinated participatory budgeting in Estonian schools (Kadri Org, Democracy Expert at the Estonian Cooperation Assembly)
First school participatory budgeting initiative in Latvia (Inese Taurina, Executive Director at Transparency International Latvia)
Participatory budgeting as an exercise in transparency (Ieva Dunčikaitė, Project Leader at "Transparency International" Lithuania)
Break
10:00 - Panel Discussion and conclusions
Pernilla Hallberg, Operations Manager, FCH - The society of Property owners in Centrala Hisingen"
Deividas Petrolevičius, Head Advisor at Klaipeda city municipality in Lithuania
Kadri Org, Democracy Expert at the Estonian Cooperation Assembly
Inese Taurina, Executive Director at Transparency International Latvia, school participatory budgeting project coordinator
10:55 - Conclusions by Moderator Sanna Ghotbi
A Zoom-Link will be sent out to registered participants before the webinar.
About Lundby's participatory budgeting:
Lundby city district launched Sweden's first ever PB with a school (Bjurslättskolan), several housing companies (Stena Fastigheter, Familjebostäder and Fastighetsägare centrala Hisingen) and the municipality last year. In Sweden, the city district Lundby has been the project owner of the participatory budget and Digidem Lab has supported the design and implementation of the process. Lundby has tested a new model and developed a strategic and innovative collaboration between communities, schools and housing companies (community school-model). The Lundby participatory budget "Din idé (translation: Your idea)" started in mid September and the winning proposals were presented in mid December. The process has also been supported by a digital platform for idea collection and voting.
About participatory budgeting in Estonia:
Statistically speaking, youth across Estonia has lower levels of awareness on what corruption is as well as tolerate corrupt behaviours more than older age groups. Few have a direct experience with democratic processes that later in life translates to lower levels of citizen engagement that in turn are vital to prevent systemic corruption. In 2020-2021, Transparency International Estonia together with the Estonian Cooperation Assembly coordinated participatory budgeting processes in four schools across Estonia, reaching around 1500 students from 1st to 12th grade. Democracy Fitness trainings that were provided to students helped them to train skills on cooperation, activism, articulating their opinions, and managing differences. During the process, the Estonian Cooperation Assembly created an e-platform that can be used by schools to exhibit the ideas as well as try out digital voting - a first time for many youngsters to learn about digital participation opportunities. This was a first-ever coordinated effort to conduct budgeting that gives students a direct democratic experience and school staff an opportunity to engage with students in a completely new way.
About participatory budgeting in Latvia:
Transparency International Latvia (TI Latvia / Delna) sees participatory budgeting and other forms of civic activities as a crucial part of our society and its future. For that reason in 2020 Delna implemented a PB project in 6 schools, and recently learned that the PB project has had a bigger impact than originally anticipated - some schools have dedicated funds to student PB in their next year's budget, and some have continued implementing ideas that students submitted during Delna's project. Inspired by the experience of Delna's first PB project, it has recently announced a project on developing school integrity network. It is planned to have at least 20 schools participate in the school integrity network, out of which at least 10 will implement PB in their schools in 2021.
About participatory budgeting in Lithuania:
In the past few years, PB in Lithuania has been growing as a popular civic education tool especially amongst younger generations as a way to be included into decision-making processes from an early age. In total, almost 21 000 euros were allocated by 20 schools to engage youth in participatory budgeting during the last 2 years. Most recently, Transparency International Lithuania supported online PB activities in Klaipėda district Veiviržėnai Jurgis Šaulys gymnasium and Klaipėda Gedminai progymnasium within the grant from Nordic Council of Ministers. In order to learn about the success of PB and aiming to understand if and to what extent participatory budgeting can contribute to greater transparency and accountability, TI Lithuania provided students with questionnaires before and after the initiative.
The project has been financed by the Nordic Council of Ministers and is a joint innovative effort by Transparency International Lithuania, Transparency International Estonia and Digidem Lab in Sweden.
Event organisers
Digidem Lab has supported several municipalities, city districts and housing companies in Sweden in designing inclusive and effective participatory budgeting processes and other participatory processes. Internationally we are supporting the city of New York and Chicago with digital platforms for PB and the EU commission with a digital platform and process to gather proposals from over 400 million citizens around issues such as green deal.
Transparency International Lithuania pioneered PB initiatives in Lithuania's schools and since 2019 has helped 20 schools implement 24 participatory budgeting initiatives involving more than 6 000 students. TI Lithuania is also a go-to organisation in the country consulting municipalities on how to launch participatory budgeting initiatives during the past few years organising three "Participatory budgeting Forums".
Transparency International Estonia joined forces with the Estonian Cooperation Assembly in 2020 to tackle low levels of corruption, engagement in democratic processes, and digital literacy by leading a first-ever coordinated effort of participatory budgeting in four Estonian schools.
Transparency International Latvia (TI Latvia / Delna) started a participatory budgeting initiative in 2020 by implementing a PB project in 6 schools. In 2021 TI Latvia announced a project on developing the School Integrity Network where more than 20 schools will participate, out of which at least 10 will implement PB in their schools.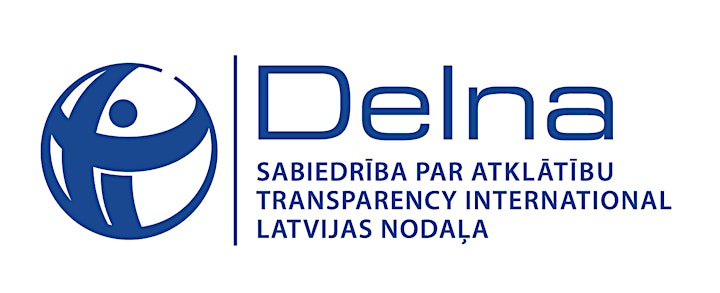 Organiser of Engaging youth in decision-making through participatory budgeting
Digidem Lab är ett oberoende demokratilabb som stöttar stadsdelar, kommuner och offentliga institutioner i att utföra effektiva och inkluderande medborgardialoger. Vi studerar, testar och erbjuder internationellt beprövade digitala verktyg och metoder för medborgardeltagande och skapar medborgarcentrerade processer för att särskilt nå underrepresenterade grupper.