Location
Medicon Village, Hörsalen Building 302
1 Scheelevägen
223 63 Lund
Sweden
Meet the experts and find out how 3D imaging and lightsheet microscopy is moving science forward
About this event

Unlock the next level in your research when experts come together to share their knowledge about 3D imaging
Lund University Bioimaging Centre, LBIC, Miltenyi Biotec Nordics and The Danish Life Science Cluster are pleased to invite you to a full day of exciting 3D imaging presentations and discussions. Together with expert users in the field, such as Ali Ertürk from the Helmholtz Zentrum München and Lund University based Iben Lundgaard, we will cover various lightsheet imaging applications. Also, Hørsholm based CRO Gubra will present their use of 3D imaging, along with other major biotechnology companies from Sweden and Denmark. If you are interested in diving deeper into your samples, this is an event for you!
Agenda:
9.00: Morning coffee and mingle
10.00: Sebastian Wasserstrom, Associate Researcher, Lund University Bioimaging Center - Welcome and intro to LBIC
10.15: Tekla Kylkilahti , PhD student, Lund University - Tissue clearing
10.30: Iben Lundgaard, Associate Professor, Glia-immune interactions, Lund University - Shedding new light on brain clearance
11.30: Lunch + interactive VR session
12.45: Christian Garm, Imaging specialist, Miltenyi Biotec - Dive deeper into your samples
13.15: Ali Ertürk (LIVE STREAM), Director Institute for Tissue Engineering and Regenerative Medicine (iTERM) Helmholtz Zentrum Munich - Tissue clearing and its application in whole mouse
14:.15: John Stegmayr, Assistant researcher, Lung Bioengineering and Regeneration, Lund University - Circulation-assisted whole organ staining for in situ visualization of cell populations in murine lungs
14.30: Coffee and cake + interactive VR session
15.15: Applications from the industry
Jacob Hecksher-Sørensen, Principal scientist, Gubra - Studying drug effect in the whole mouse brain (30 minutes)
Sofia Lundh, specialist, Novo Nordisk / Department of Pathology and Imaging - 3D imaging in preclinical research (15 minutes)
Research scientists Camilla Ingvorsen and Kåre Kryger Vøls, Novo Nordisk / Department of Cell Therapy Pharmacology and Imaging - in vivo and ex vivo imaging in cell therapy (15 minutes)
16.15 Discussion with the experts
17.00 Bubbles and networking + interactive VR session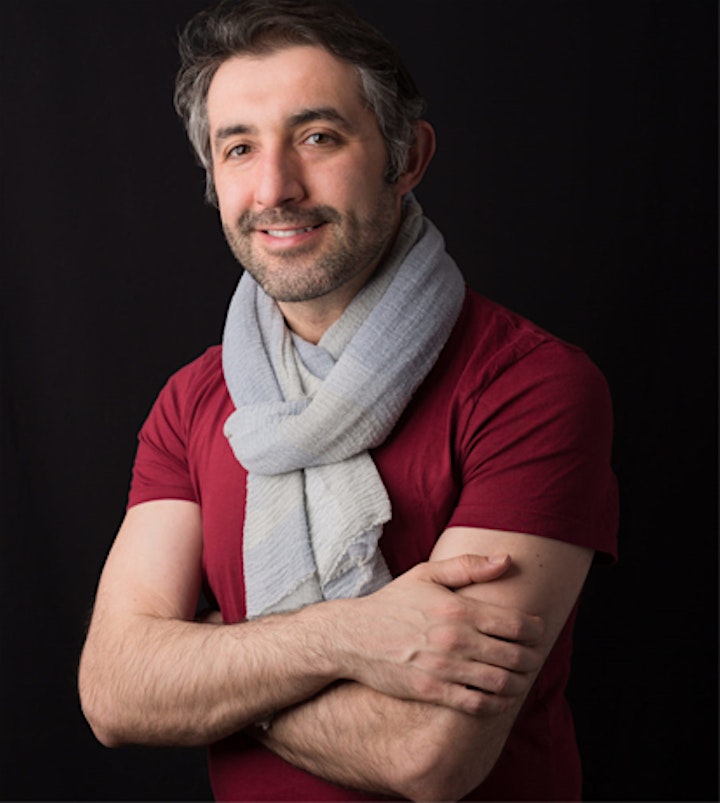 Ali Ertürk, Director at the Institute of Tissue Engineering and Regenerative Medicine (iTERM) in Munich
Research goals
The main goals of Ali Ertürks lab is to accelerate biomedical research by developing and combining enabling technologies. Ali and his team want to use this approach to solve some of the major bottlenecks in research. The lab focuses on three major topics:
AI-based organ mapping
Using their unique tissue clearing approach paired with AI deep learning algorithms Alis team map mouse and human organs at the cellular level.
Precision medicine in cancer treatments
They recently developed DeepMACT technology, which is the only method to image and analyse cancer metastasis and drug-targeting in whole mouse at the cellular level (Pan…Ertürk, Cell, 2019).
Tissue Engineering
The labu ses tissue engineering including organoids and 3D-bioprinting technologies to develop new models of human diseases. Besides reducing the use of animals, this approach can generate highly personalized tissues (using patient's own cells) that are quicker to produce and use in high-throughout screens.
Short backgound and some fun-facts
Ali obtained his undergraduate degree in Ankara, and moved to Munich for his PhD. As a postdoc he moved to Genentech (San Fransisco), where he worked on spine degeneration, traumatic brain injury and whole brain tissue clearing to assess neurodegeneration. Besides chasing breakthrough science with his team, Ali also enjoy sports, photography, reading and cooking.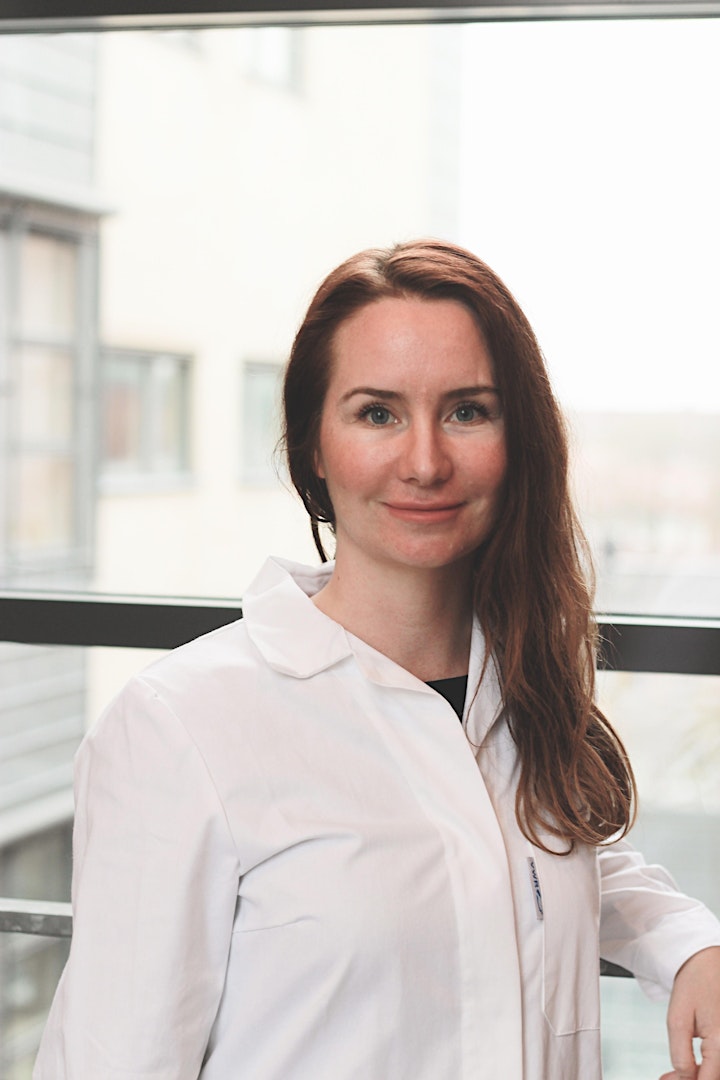 Iben Lundgaard, Associate Professor at the Wallenberg Centre for Molecular Medicine (WCMM), Lund University
Iben Lundgaard got her PhD in neuroscience from the University of Cambridge in 2012. Soon after the discovery of the glia-lymphatic (glymphatic) system, Iben begun her postdoctoral work in the lab at University of Rochester, NY. In 2017 Dr. Lundgaard received a Wallenberg Fellowship and established her own group at Lund University in Sweden, focusing on the glymphatic system, a brain-specific clearance system using the perivascular compartment to circulate cerebrospinal fluid into the brain, thereby removing waste products from the interstitial space. The lab has pioneered several techniques, such as light sheet imaging for studying the glymphatic system and establishing a pig model for studying the glymphatic system. In 2020, Dr. Lundgaard received a generous starting grant from the Olle Engkvist Foundation, as part of the Swedish Foundations Starting Grant. This grant was awarded for studying brain clearance in animal models, with the ultimate goal to discover methods to enhance the brain's clearance in order to prevent Alzheimer's disease. This grant also funded the purchase of the Blaze Ultramicroscope in order to answer the research questions and shed new light on brain clearance.
Below you see a few of the first images generated with the new UltraMicroscope Blaze at LBIC by Lundgaard Lab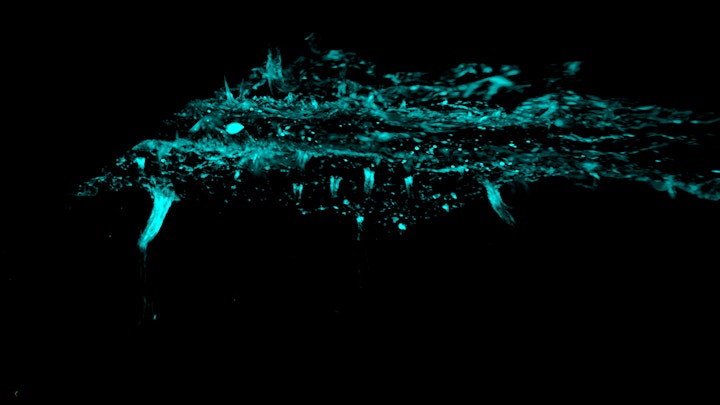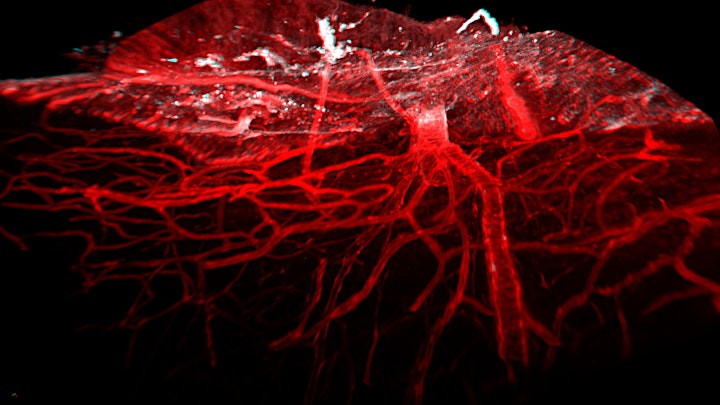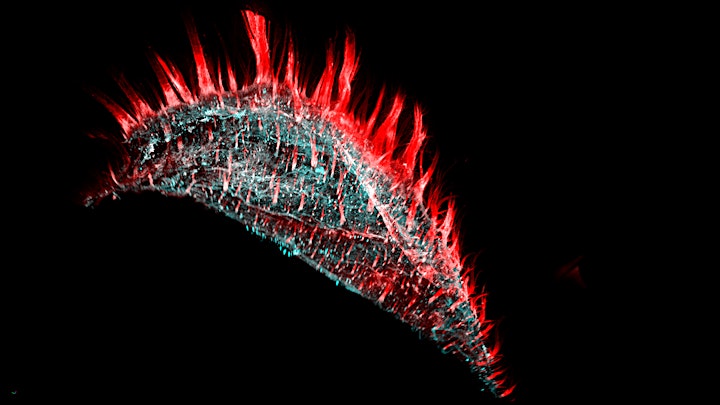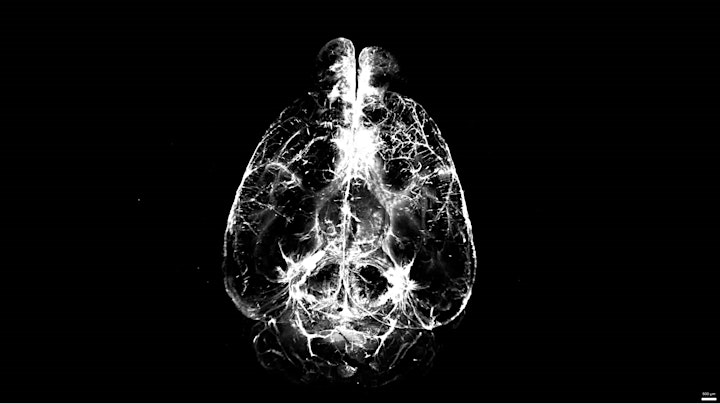 This is a research and networking event. We kindly ask additional providers of instrumentation and equipment to not participate in this event as a means to meet potential customers.