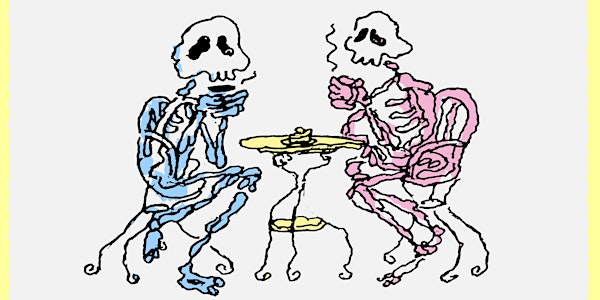 Death Cafe - Lund - February 2022
A death cafe is an opportunity to come and tackle the taboo subject of death... with Fika! Find out more here: https://deathcafe.com/
About this event
A death cafe is an opportunity to come and tackle the taboo subject of death over a cup of tea and a slice of cake.
The intention is to open up conversations around death to the benefit of individuals and those around them. Topics covered can include; death, grief, death practices, belief systems around death, and profound and mundane stories of end of life and death.
The cafe is not a counselling service. If you need support please reach out to trained professionals who can help you. Lund students can access support here: https://www.lunduniversity.lu.se/current-students/healthcare/student-health-centre
At the cafe, you can expect to meet new people, hear their thoughts and share your own.
The death cafe welcomes people from all walks of life as death affects us all.
The event is from 18:00 - 19:30 on Sunday evening.
Find out more about the Death Cafe's here: https://deathcafe.com/