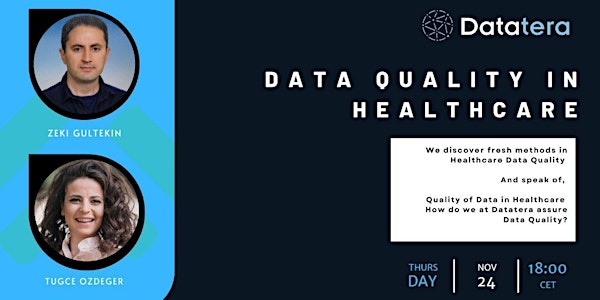 Data Quality In Healthcare
To keep up with the revolution in the healthcare industry, Datatera is presenting you a healthcare event on " Data Quality in Healthcare ".
About this event
We find novel approaches to the quality of healthcare data.
And keep speaking,
1) Healthcare Data Quality
2) How does Datatera ensure the quality of its data?
Why would you like to skip the event?
Enroll to find out more about the event and discuss novel healthcare methods that lead to beneficial results, and much more.