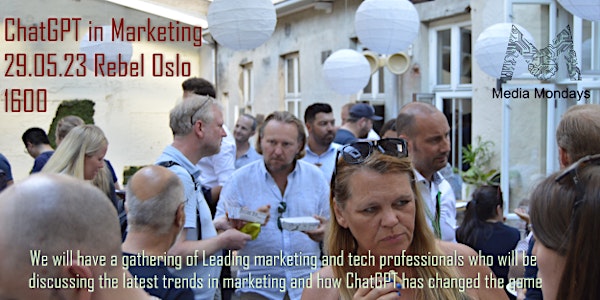 Chat GPT in Marketing
Marketing is crucial for any business, technology such as AI and Chat GPT has impacted marketing more than any other functional area.
Date and time
Monday, May 29 · 4 - 8pm CEST
Location
Rebel Universitetsgata 2 0164 Oslo Norway
Refund Policy
Contact the organizer to request a refund.
About this event
In November of 2022, the world we know changed, when OpenAI introduces ChatGPT. Humans are just feeling the impact of this tech. As the tech advances, we see early adapters being able to capitalize and get better results.
Media Monday has invited the leading tech and marketing professionals to give you a hands-on experience on how you can use this tech to advance your marketing efforts to gain an edge in the market.
Agenda
4:00 PM - 5:00 PM
Mingling
5:00 PM - 6:30 PM
Main presentations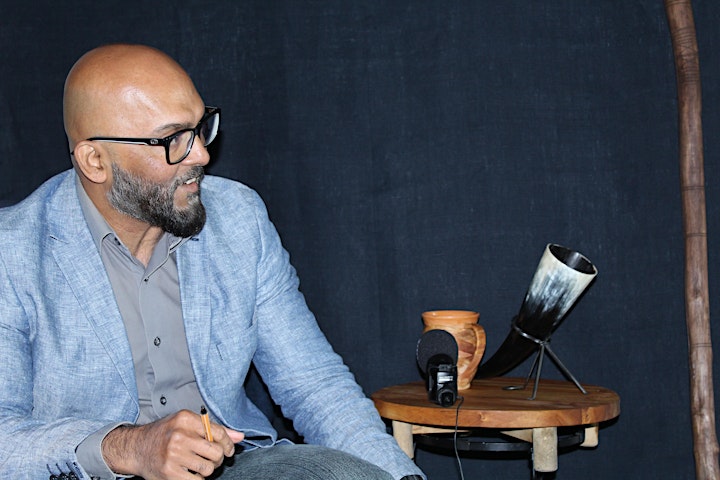 Nick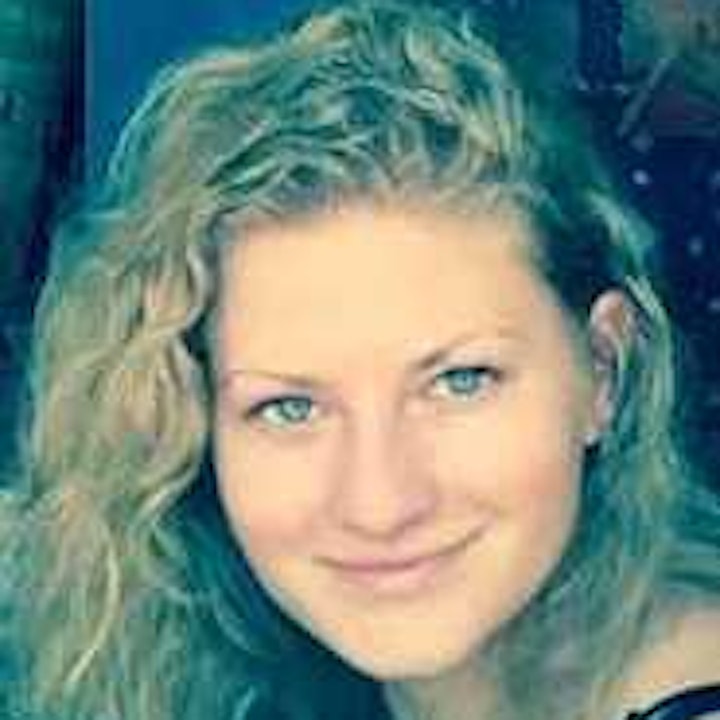 Ruta
7:02 PM - 8:00 PM
Panel discussion
---
You will get an opportunity to speak to the presenters and get your questions answered
About the organizer
Tech has taken over our lives. Tech has become as important as religion, It has taken on an occult status. Ask anyone who is an Apple fan and they will swear by Apple and they will literally shun you if you are using any other operating system like a religious extremist shuns other religions.

Yes, tech is a great blessing. It is giving us the opportunity to have more computing power and storage in our pocket than what we used to send rocket to the moon back in the 60s. It has given us the ability to communicate beyond our planet as seamlessly as how we would connect to someone sitting right next to us. And tech has also disconnected us physically and connected us digitally. Giving the rise of fraud and falsification.

Unfortunately We don't understand what we have created....


Media Mondays strive to make sense of the technology that we have created, How simple applications could change businesses vastly and generate new business opportunities, jobs, better lives and restore the world we live in.
Our mission is to bring about an utopean world without hunger, homelessness, poverty, lack of access to education, disempowerment, disenfranchisement, pollution, abuse and corruption through the use of technology. 
Our events are only for people serious about making a change in their lives and the lives of the others. For peope who are concerned about making this world a better place for everyone through the ethical use of technology.