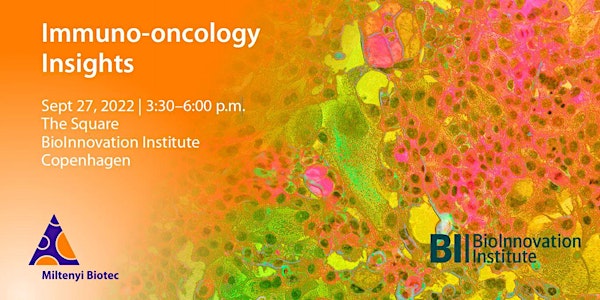 Cell Therapy Insights: Immuno-oncology
Meet and network with experts in Immuno-oncology
When and where
Location
BioInnovation Institute 3 Ole Maaløes Vej The square 2200 København Denmark
About this event
Miltenyi Biotec and BioInnovation Institute (BII) are pleased to announce Cell Therapy seminar series featuring leading cell therapy entrepreneurs and innovators. The series consists of three events at the BioInnovation Institute in Copenhagen:
Stem Cell Therapy (31/5)
Immuno-oncology (27/9)
Cell Therapy Translation and Production (10/11)
We welcome you to the second networking and seminar session on Immuno-oncology on September 27, 2022.
We have invited Morten Milek Nielsen from the Department of Cancer Immunology, Institute for Cancer Research at Oslo University Hospital to present the pioneering work of the Johanna Olweus group on new T-cell based concepts for cancer immunotherapy that overcome the major challenge of self-tolerance in cancer. Morten and the group of Johanna has a strong translational focus, with several recent publications in Nature.
We have furthermore invited Maria Ormhøj, Scientific Coordinator, Center for Nano Immune Cell Engineering (NICE) and Research Fellow, DTU Health Tech. Dr. Ormhøj is an expert in CAR T cell therapy and is working on designing the next-generation CAR T-cell therapy with the aim of inducing a secondary attack by other immune cells and enhancing the anti-tumor efficacy of a therapy against cancer. The NICE center is led by Professor Sine Reker Hardrup.
Our final speaker will be Fábio Rosa, Head of Research at Swedish start-up biotech company Asgard Therapeutics. Dr. Rosa will present their innovative solution on cancer cell re-programming. The company aims to advance cancer immunotherapies by developing a paradigm-shifting gene therapy that reprograms tumors' cells into immune cells to trigger an antitumor immune response. The company stems from Dr. Felipe Pereira´s research at Lund University.
After the presentations there will be a Q&A session where you can ask your questions to the experts, followed by a networking session with gourmet finger food in BII´s new social event space.
Agenda:
15.30: Meet and greet, refreshments and networking
16.00: Markus Herrgård, Chief Technology Officer, BioInnovation Institute/Martin Schalén, Marketing Manager Miltenyi Biotec Nordics - Welcome and introduction
16:05: Morten Milek Nielsen Postdoc , Experimental Immunotherapy, Department of Cancer Immunology, Oslo University Hospital
- Exploiting T-cell receptors to access novel classes of targets in cancer immunotherapy
16:30: Maria Ormhøj, Scientific Coordinator, Center for Nano Immune Cell Engineering (NICE) and Research Fellow, DTU Health Tech, Technical University of Denmark
- Antigen scaffolds for expansion of tumor-specific functionality improved T cells for adoptive cell therapy
16.55: Fábio Rosa, Head of Research, Asgard Therapeutics
- Using Immune Cell Reprogramming to Reinstate Anti-Cancer Immunity
17.20: Q&A roundtable discussion
17.40: Drinks, refreshments, networking etc.
We are looking forward to meet and network together with you!
//Miltenyi Biotec and BioInnovation Institute
This is a research and networking event. We kindly ask additional providers of instrumentation and equipment to not participate in this event as a means to meet potential customers.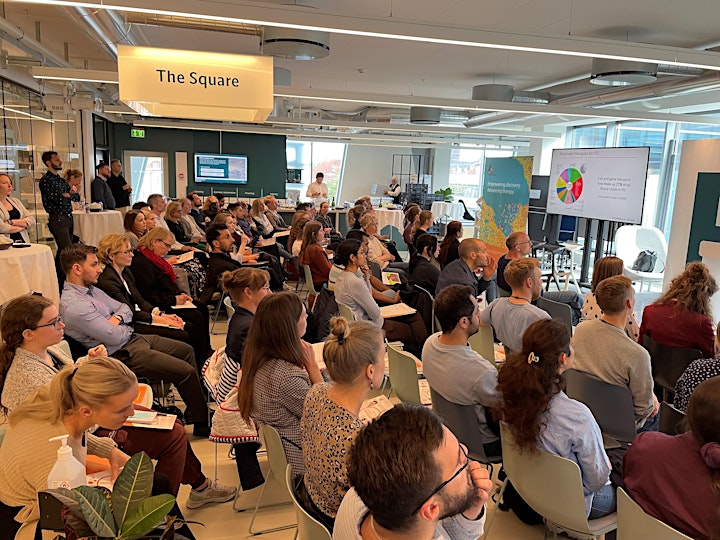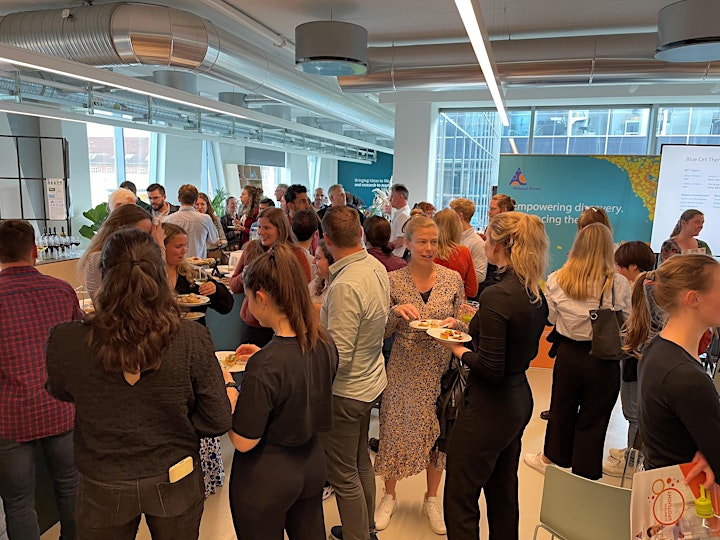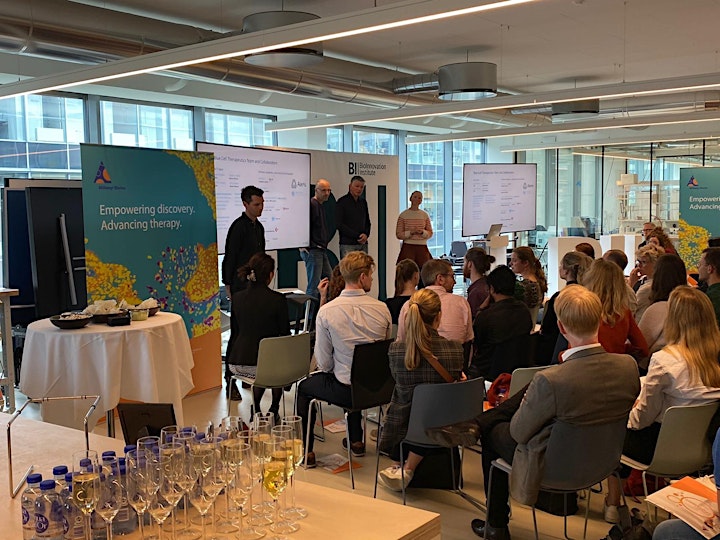 The first event in the Cell Therapy Insights series, "Stem Cell Insights", brought 100 people together for an excellent networking and scientific session in May. We are looking forward to fill the room once again, this time with a focus on cancer immunotherapy.