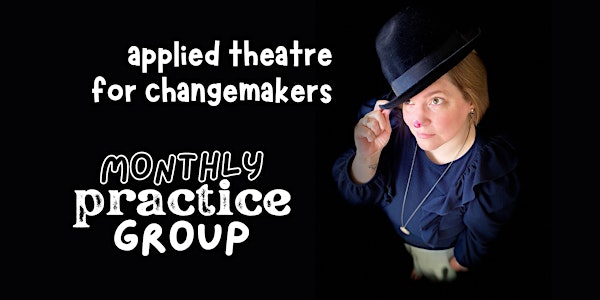 Applied Theatre for Changemakers
Applied theatre & somatics for changemakers to practice failure, disobedience, and conflict to help bring their uniqueness to the world.
About this event
Welcome to our monthly gatherings to develop the skills needed to be The Bold You in your work and in the world.
Do you recognize that your Something Big to give the world is partially locked up behind a wall of self-protection? Can you feel that your serious, knowing, capable self likes to stand guard against your silly, free, goofy, unknowing self? Do you wonder how your impact would blossom if you were able to show up in your flawed fullness?
Then I'm the clown for you.
The biggest feedback I get from my workshops and courses is that people want more time to work with the material, especially in an ongoing way. Not only do the practices I offer have great depth and massive potential for insight and reflection, they are most effective when practiced - when repetition creates new rhythms and beneficial neural pathways. Because my work is experiential, dynamic, and relational, it is always fresh and never the same twice.
What kind of stuff will we practice?
conflict theatre, improvisation, movement, image theatre, shape work, myth reenactment, relational somatics, foundational clown, embodied collaboration
For what?
developing conflict fluency, becoming an active subject rather than a passive object, comfort with failure and unknowing, rehearsing disobedience, learning to have agency over your reactivity, finding your fool, loving novelty and unpredictability, leaning into your own embodied knowledge and wisdom, increasing somatic capacity for solidarity
For whom?
Open to everyone, drop-in style each month on the fourth Wednesday
----
Laura Geiger is an applied theatre and interpersonal somatics practitioner specializing in helping changemakers bring their unique medicine to the world by embracing failure, fool, and fun. Her work is inspired by Theatre of the Oppressed, Social Presencing Theater, and Theatre for Living. You can read more at laurageiger.com