UNOPS GIC Sweden Talks #2 - Innovating for a New Normal: Gender Diversity
The Second GIC Sweden Talks is proud to present two speakers sharing their stories on gender and innovation.
About this Event
UNOPS Global Innovation Centre Sweden presents GIC Sweden Talks, where a range of speakers share their sustainability stories. The pitfalls, the successes, and the most promising ideas on accelerating the transition to a sustainable business.
About this event
UNOPS GIC Sweden's next GIC Talks invites you to a discussion about gender mainstreaming. Why in 2021 there is still a gender gap in Sweden and how can you lead by example to close the gender gap?
Empowering women and promoting gender equality is crucial to accelerating sustainable development. UNOPS has a Gender Mainstreaming Strategy that addresses the need to make the concerns and experiences of women and girls, as well as men and boys, an integral dimension of the planning, implementation, monitoring and evaluation of policies, projects and programmes, with the ultimate goal of achieving gender equality.
Globally women make only 30% of researchers in science, technology and innovation, and only a third of international patent applications are placed by a woman inventor. According to UN Women, women held only 28% of managerial positions globally in 2019 – almost the same proportion as in 1995.
Evidence shows time and time again that increased participation by women improves the innovation performance of organizations and societies. Diverse, inclusive teams are more innovative, and diverse companies are more profitable.
Two speakers will share their real-life stories and successes with gender mainstreaming activities in their activities - we encourage you to join in with questions!
Reminders:
This virtual event will take place from 10:00 am - 11:00 pm (CET) via Zoom. Please make note of your time zone.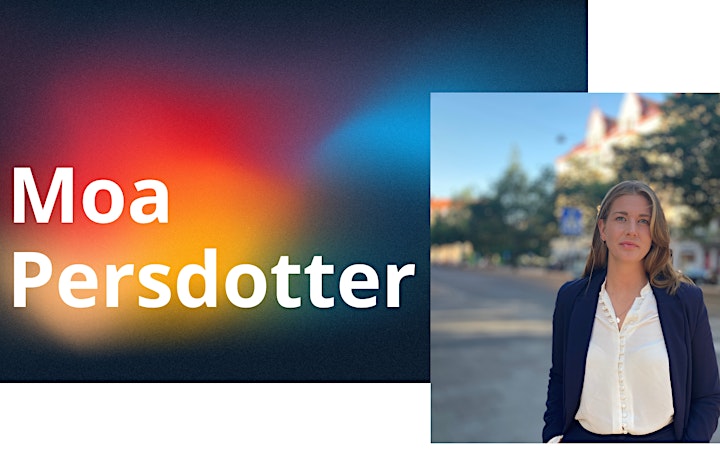 The speakers
Moa Persdotter
Moa Persdotter is working with gender mainstreaming and diversity within the innovation system at Sweden's innovation agency Vinnova. She has a Master Degree in Political Science from Lund University and was the former Director of VentureLab - Lund University's' student incubator. Her main expert areas are around trans sector collaborative management and policy processes for making support organizations and startups more gender equal and inclusive. Right now she is part of a core team focusing on how AI can be used to promote gender equality.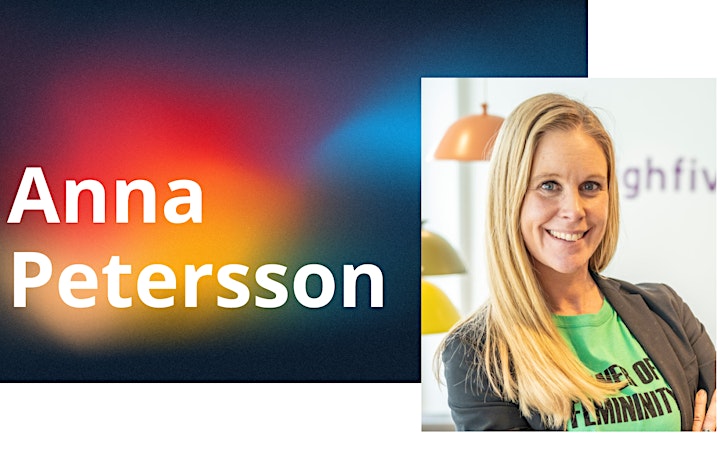 Anna Petersson
Anna Petersson, Head of Innovation & Development at HighFive is an innovative and inclusive leaders striving for closing the gender gap in businesses and in the innovation support system. Anna's focus has been within business development, investments and innovation management. The last couple of years she has focused on understanding the true elements for gender equality from a support and start-up perspective, implementing those findings and created an inclusive and gender equal incubator.