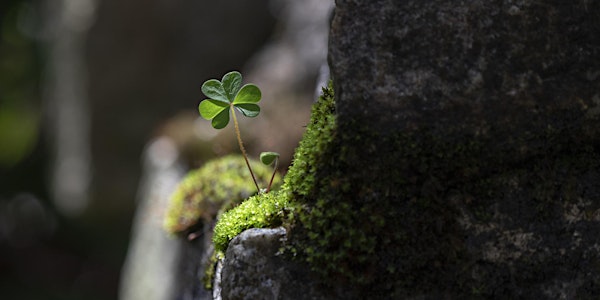 "The Future of Adaptation" – Marking the 20th anniversary of SEI Oxford
Join us for a "night at the museum" marking the 20th anniversary of SEI Oxford & the 15th anniversary of its pioneering weADAPT platform.
By Stockholm Environment Institute (SEI)
Date and time
Thursday, September 29, 2022 · 6:30 - 9:30pm BST
Location
Oxford University Museum of Natural History Parks Road Oxford OX1 3PW United Kingdom
About this event
Join the Stockholm Environment Institute and our many partners on 29 September for a night at the Oxford University Museum of Natural History. We will mark the 20th anniversary of SEI Oxford and the 15th anniversary of weADAPT, our pioneering adaptation platform and network. The event offers a timely opportunity to network to help set the climate change adaptation agenda for the upcoming COP27 – and beyond. We will celebrate leading innovation in research and practice in the adaptation cause and set the stage for new, collaborative work.
Details:
Join us for an evening of thoughtful discourse about the future of climate change adaptation, followed by drinks, canapes and networking among the striking Victorian neo-gothic architecture and internationally significant collection of specimens of the museum. This "night at the museum" will give everyone a chance to reconnect with longstanding friends and partners – and to initiate new connections and collaborations for the future. As an added bonus, there is the prospect of drinks beside the dodo bird and dinosaur!
The event will begin with a panel discussion featuring leading voices in adaptation from around the world. Participants will include:
• Kathryn Brown (Director of Climate Action, Wildlife Trusts; former Head of Adaptation, UK Climate Change Committee)
• Youssef Nassef (Director, UNFCCC Adaptation Division)
• Nathalie Seddon (Professor of Biodiversity and Senior Associate, International Institute for Environment and Development, University of Oxford; Senior Fellow, the Oxford Martin School)
• Lisa Schipper (Environmental Social Science Research Fellow, University of Oxford)
• Gilbert Siame (Associate Professor of International Urban Development Planning, Norwegian University of Science and Technology)
• Arame Tall (Senior Adaptation and Resilience Specialist, Climate Change Group, World Bank)
• Youssef Nassef (Director, UNFCCC Adaptation Division)
• Magnus Benzie (Research Fellow, SEI)
• Sukaina Bharwani (Senior Researcher, SEI)
The panel discussion will be followed by an intergenerational "fireside chat" on climate change adaptation featuring:
• Richard J. T. Klein, representing the voice of seniority on the issue. Ricahrd is an internationally leading expert on the science and policy of adaptation to climate change at SEI. An early pioneer in adaptation research, he is a recipient of the prestigious Burtoni Award in recognition of his work.
• George Carew-Jones, representing the voice of the up-and-coming generation of leadership on these issue. George is a a leader with the UK Youth Climate Coalition, a voluntary, consensus-led organization working to achieve genuine, global climate justice.
Following fireside chat, the the event will move to the main museum floor for drinks, canapes, networking and fun.
Register now to reserve your place at this unique event!
About attending:
When: Thursday, 29 September 2022, 6.30-9.30pm (BST)
Where: Oxford University Museum of Natural History, Parks Road, OX1 3PW
Not able to attend in person? Join the livestream: https://www.youtube.com/watch?v=UvXgKFIi_AI
How do I get there?
The museum is within walking distance of the Oxford city centre. There are many buses providing service to the city centre from Oxford and the surrounding areas. The Oxford rail station is a 0.9 mile (20 minute) walk from the museum and also has bus services to the city centre. Three Park and Rides service Oxford, the Seacourt Park and Ride, the Thornhill Park and Ride, and the Redbridge Park and Ride. All provide bus transport into the city centre (walking distance from the museum). Black cabs and Uber are both available in Oxford.
From London: The Oxford Tube, a bus service, runs from Victoria station in London to Gloucester Green in Oxford, making several stops in both cities. Descend at High Street for a quick walk to the museum. There are also 50 min train services from Paddington Station, or slightly longer train services from Marylebone station, taking you to the Oxford railway station (0.9 miles from the museum). Bus services to High Street are available from the railway station.
Is there bicycle parking?
There are several bike racks outside the museum as well as nearby along Parks Road.
Is there parking nearby?
We strongly advise using public transport, a bike, or your own two feet. There is very limited paid parking around the museum. The best options for parking are the park and rides described above.
Do I need to bring a ticket to get in?
When you register you will get a confirmation email with a PDF attachment that is your ticket. Please present this ticket when you arrive.
Will there be a cloakroom?
Yes, there will be a monitored cloakroom where you can leave coats, bags and foldable bikes.
How can I contact the organizers with questions?
If you have any questions about attending, please email meadow.poplawsky@sei.org
Is there access for people with disabilities?
The museum is fully accessible. Hearing assistance is available in the lecture theatre, and assistance dogs are welcome. You can find full information about access for people with disabilities on the museum's website.
There are three on-site parking spaces in front of the museum for Blue Badge Holders. Additional public Blue Badge parking can be found within 200m of the museum.
About data protection
The information you provide will be held on our database to process your booking. We do not share data with any third parties. Please let us know if you do not want to receive any further information from us.
Photography and videotaping
This event will be photographed, and/or videotaped on behalf of the organizer(s) for display, distribution, and broadcast, including on television and the world wide web. By attending or participating in this event, you are giving your consent to be photographed and/or videotaped and waive any claims regarding the use of your image or contribution.
About the organizer
Stockholm Environment Institute (SEI) is an international non-profit research and policy organization that tackles environment and development challenges.
We connect science and decision-making to develop solutions for a sustainable future for all.
Our work spans climate, water, air and land-use issues, governance, the economy, gender and health. Stakeholder involvement is at the heart of our efforts to build capacity, strengthen institutions and equip partners for long-term change.
Our knowledge and findings are accessible to decision-makers and civil society: as our own open access material, in leading academic journals, and repackaged for effective decision support.
To promote debate and share knowledge we convene decision-makers, academics and practitioners and engage with policy processes, development action and business practice worldwide.