During this 90 minute online workshop we tackle one of the biggest idea generations struggles - turning ideas into reality.
About this Event
Do you have your idea completely clear (or in the making) and still for some reason you can't turn it into a product or a service? Everything seems ready to go, but weeks go by and it just doesn't get launched? If you just work a little more on…
You are not alone! As a matter of fact this is the most common struggle I hear when I ask my clients, students and social media followers about what they need help with in the field of idea generation. So I have put together a 90 minute online workshop that will help you move forward with your idea.
This virtual event will feature:
- a theory on why we struggle with bringing ideas to life, and what to do about it
- a keynote on how ideas are generated and what makes a good idea
- a Q&A with yours truly
- break out sessions and group discussions
P.S! You will NOT have to share your ideas with fellow participants. But you will be discussing what motivates you and what brings out the best version of you.
My name is Magdalena Bibik and I am an idea generation specialist, helping clients find the right idea to focus on. I've been doing this for some time, I got you!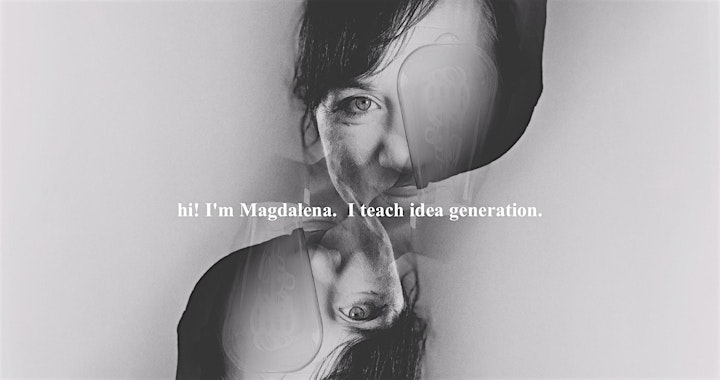 We use Zoom, so you need good internet access. Make sure that you give us correct e-mail so that we can send you the link a few hours before the event.
The "Ticket + Course" option includes an individual license for the online course "Idea Lab".
Most welcome!
If you have questions, don't hesitate to reach out! https://magdalenabibik.com/