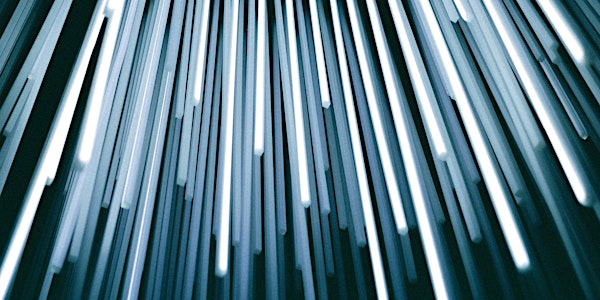 Cybersecurity in telecom – incidents, response and the future
In this webinar, we will discuss cybersecurity in telecom. Welcome!
About this event
For a long time, our society has been relying on telecom infrastructure. With rapid digitialization, the pandemic, and the war in Ukraine, it's obvious that this dependency is more critical than ever.
With this realization we would like to invite you to a webinar where we discuss the objectives of nations when targeting telecom infrastructure, what we can learn from cyberattacks in Ukraine and Asia, and incident response in telecom infrastructure. We will also take you on a quick tour of what security looks like in 5G and provide some insights into what you should be aware of. Finally, the speakers will have a panel discussion on the future of security in telecom.
Agenda
10.00–10.25 Ukraine: Impact of mobile networks in a hybrid conflict
Prior to the Russian invasion of Ukraine in February 2022 there were many discussions about what impact 'cyberwar' would have on this. A key point that was missed by many commentators was the potential impact of mobile networks in any hybrid conflict. The presentation will discuss how use of mobile networks has profoundly influenced the course of the war since the very beginning of the invasion. He will also discuss the actions that both Ukraine and Russia have taken in this space through the conflict, and what we can learn from this in a telecom and security context.
Cathal Mc Daid is the CTO at Enea AdaptiveMobile Security. He is one of the world's foremost experts in mobile network security and is the author of the GSMA's signaling security guidelines (FS.11). His research work focuses on security of mobile core network and messaging technologies - including the discovery of the Simjacker vulnerability - as well as the area of nation-state exploitation of mobile core networks.
10.25–10.50 Incident response in telecom infrastructure
What are the objectives of nation when targeting telecom infrastructure? What can be done to prevent and respond to this level of threats? Patrick Kall will showcase some of the scenarios and TTP's of known APT's he has encountered in Southeast Asia.
Patrick Kall is a former security architect and incident responder working with nation state level threat actors in Southeast Asia. He's currently working as Senior investigator and forensics specialist at Ericsson. Patrick Kall has over 25 years of experience within the security domain and with various assignments with private companies and government agencies.
10.50–11.15 5G Security
We've all heard about 5G, and we know it's being deployed all around. There's a general understanding of how 5G can be leveraged in the immediate future but who knows how it will be used in the long term? One thing is for sure: security is important! I'll take you on a quick tour of what security looks like in 5G and provide some insights into what you should be aware of.
Bjørn-Are Karolius has more than 20 years of experience with most things related to IT and is now the Managing Director of Knowit Cybersecurity & Law in Norway. In the period between 2000 and 2015 he was employed by a leading Fast Moving Consumer Goods company and got to experience living and working all over Europe. In 2015 he joined Knowit and has been working with Cybersecurity in Telecommunications since then.
11.15–11.30 Master thesis: Method for penetration testning for SIP
Last spring Elin Wallgren and Christoffer Willander wrote their master thesis at Knowit regarding the security issues in the protocols SIP and RTP, which are common protocols used in e.g., VoIP, as well as mobile phone calling over LTE (VoLTE). The aim was to create a penetration testing methodoogy for SIP. This was done by identifying common vulnerabilities in these protocols by performing exploratory testing and research to determine the vulnerabilities.
Elin Wallgren and Christoffer Willander, Knowit Cybersecurity & Law in Karlskrona, both work within penetration testing. They graduated from Blekinge Institute of Technology this year where they got a Master in Computer science with focus on computer security.
11.30–12.00 Panel Discussion – The future of Cybersecurity in Telecom infrastructure
Viane Lotef-Ali moderates the panel discussion. She is an information security consultant at Knowit Cybersecurity & Law. She has been working with security within the telecom industry during the last years in her role as an ICT Security Analyst at Ericsson. Her expertise lies within ensuring and enabling compliance towards internal and external requirements.
The meeting link will be sent out separately before the webinar. Welcome!
If you have any questions about this webinar, please contact emma.enoksson@knowit.se.