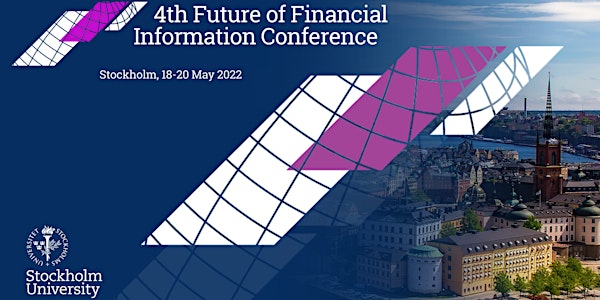 4th Future of Financial Information Conference
The only academic conference to focus specifically on the role of information in financial markets. Get ready for a lot of 'Aha' moments!
Refund Policy
Refunds up to 7 days before event
About this event
From satellite images to natural language processing, the way investors source, process and trade on information is constantly evolving. The aim of this conference is to understand the ever-changing nature of financial information and its consequences for market efficiency.
Our keynote speakers are thought leaders in finance. Our presenters are selected not just on quality but also the novelty of insights they bring to the field. Even though you may see the same papers at general finance conferences, looking at them through the lens of information is unique and leads to unexpected connections and insights.
The conference will follow a hybrid format. All presentations will take place in person at Stockholm Business School's Albano Campus. Members of the audience can choose to participate in person or virtually. As a virtual participant, you will be able to follow all presentations in real time, ask questions and access video recordings. We are always on the lookout for new ways to make virtual participation more interactive!